Plano, Texas – December 30, 2019. North Texas Property Management, a top-rated property management company in Plano with service to McKinney and Allen Texas as well as other nearby communities is proud to announce a new post for the New Year.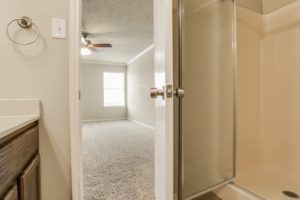 The new post argues that a key to being the best property management company in North Texas must include teamwork between the property manager and property owner. NTXPM professionals set up the game plan for tackling rental issues, including property maintenance and tenant management. Property owners ready to hand over daily landlord responsibilities can thus find a team willing to collaborate.
"We love a good football game, whether it's the Dallas Cowboys or the TCU Horned Frogs. One thing that inspires us is the teamwork among the players. It's something we apply to property management," explained Jason Marasco, CEO of North Texas Property Management. "Just like football, in our line of work, each member has an important role to play. A profitable client portfolio is critical."
Property owners searching to collaborate with the best property management company can review the new blog post about team spirit at https://www.ntxpm.com/2019/10/25/you-need-a-property-management-team-to-look-after-your-home/. North Texas Property Management supports owners of residential properties in the Dallas suburbs, including Plano, McKinney, and Allen, Texas. Real estate investors and single-family homeowners planning to hand over management responsibilities can find help from a group of ­­­focused professionals.
THE BEST PROPERTY MANAGEMENT COMPANY CREATES A WINNING GAME PLAN FOR PLANO, MCKINNEY, AND ALLEN, TEXAS INVESTORS
Here is the background on this release. North Texas residents can be passionate football fans. Football stands frequently exhibit a crowd of cheering, loyal fans from college up to the professional leagues. Texas residents may appreciate viewing the dynamic synergy teamwork creates on the playing field. Many hard-working Texans might find the same smart strategies work well in personal affairs. Homeowners in Plano, McKinney, or Allen, Texas, may be ready to find a 'team player' to help handle a rental property. One of the best property management companies nearby could be the right fit.
For these reasons, North Texas Property Management announces a new blog post.
ABOUT NORTH TEXAS PROPERTY MANAGEMENT
North Texas Property Management Company is a top-rated property management company servicing the needs of rental property owners in the North Dallas area of North Texas. The company's property managers manage residential rental properties in Plano & McKinney and Richardson & Allen, as well as other communities in the North Dallas area, for real estate investors and rental property owners who want a property management company that will take the burden off of them of physically and financially caring for, maintaining, and managing their rental homes.
Web. http://www.ntxpm.com/
Tel. 214-227-7669