At North Texas Property Management we are based here in Plano and, as you might expect, a lot of the properties that we look after on behalf of our landlords are in the city here. However, we are always excited when we take on a new client to manage rental properties in Carrollton as it is one of our favorite cities in the DFW area.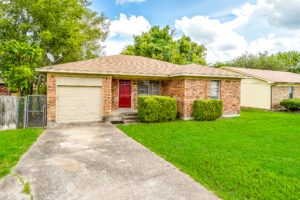 It is only a fourteen-mile drive and it gives us an excuse to spend time over there working for our landlords and tenants, and we can sneak into one of the cafes or restaurants in downtown and enjoy the local food.
Downtown is great and is where you can experience the Carrollton atmosphere best. It has that lovely little square with a gazebo in the middle with American flags all around it which give it a patriotic vibe.
The historic downtown is also full of locally-owned restaurants and cafes, and great little antique shops. We like to pop into Babe's Chicken Dinner House for a tasty home-made meal.
If we have a spare hour, we like to take the short drive to the Cavanaugh Flight Museum at Addison. There are fully restored aircraft from WWI and WWII, along with the Vietnam War and the Korean War. If you book ahead, you can even take a flight in some of these.
Business Comes First in Carrollton
There are lots of other things to do in Carrollton too, but business comes first, and as a rental property manager in Carrollton, we have to look after our clients' properties first and foremost. It is a popular town in which to live, having a population of about 120,000.
As a rental property manager in Carrollton, Texas, one of the most important things for you as a landlord is for us to keep your properties filled at all times. Over the years, we have developed a best-in-class suite of advertisements and know all of the best places in which to advertise in order to produce a stream of inquiries whenever a property becomes vacant. We take care of interviewing prospective tenants and checking on their payment history, and of course, we have a team of handymen, cleaners, and so on at our beck and call so that we can ensure that your property is spick and span when a tenant has left.
We also have on-call tradesmen for any emergency work that might need to be done, whether during the day, at night, or over the weekend, and as a rental property manager in Carrollton, Texas, we liaise with you, the owner, and the tenant in order to ensure the ongoing integrity of your property.
Call us on (214) 227-7669 or email info@ntxpm.com to discuss your requirements.