Investors are flocking to North Texas – from Carrollton to Plano, Little Elm to McKinney, and everywhere in between. Many snap up single family homes in Texas as investment properties only to realize – Oops! How am I going to "manage" this property? What they need is a property management company that really "gets" what it's like to own an investment property.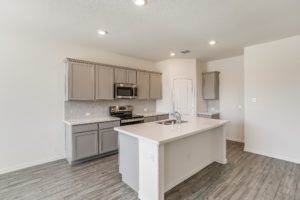 At North Texas Property Management, we do, because we were buying investment properties ourselves several years ago, and we realized that most investors want the easy life. That is why they become investors in the first place. Buy single family homes as investment properties in Texas, and then sit back and enjoy a passive income for evermore. Nice work if you can get it, but it doesn't quite work out like that.
When you own an investment property, there are many things that you have to do. It is not all sunshine and roses. And this is why so many property investors in North Texas use our services because then it does become sunshine and roses since we take care of all the hassle. Let's face it, for a small monthly fee why wouldn't you want to get rid of all the aggro? You don't even have to collect your rent check each month, because we do that for you as well and send the rent on to you. The only thing that you have to do is to bank it. (It's a tough old life, isn't it?!).
We Do Everything: Property Managers Who Get It
But seriously, our property managers do everything for you from carrying out any repairs or refurbishment that may be needed before you can rent your property out – in accordance with all the Texas and city statutes – to advertising for renters. We know where to advertise – about 15 websites online – to obtain a steady stream of inquiries. We can check their references to insure that you get a reliable tenant who will pay the rent on time, and this means that you can have a renter in your property quickly which is what you want. You don't want to spend three or four months without any income.
We take care of any and all issues that may occur during the tenancy such as electrical or plumbing emergencies for instance. And in the unfortunate situation where a tenant may fall behind on the rent, we know how to deal with the eviction process as well.
So when you buy single family homes as investment properties in North Texas you can simply leave us to deal with all the hassle.