McKinney, Texas – April 1, 2018. North Texas Property Management, a leading property management company in Plano, Texas, is proud to announce a new informational page on McKinney property management services. McKinney is a prosperous North Dallas suburb with 168,000 people.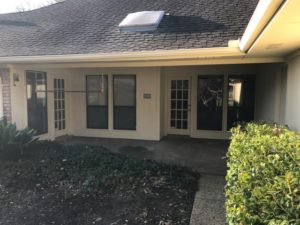 "While folks in Plano know us as their best choice in a property management company, we wanted to alert McKinney residents and investors of our property services in that nearby community," explained Jason Marascio, CEO of North Texas Property Management. "Accordingly, we've produced an informational page on McKinney property management services for a quick Web introduction."
To learn more and to view the new page on McKinney property management, visit the website.  Those who are seeking a consultation on property management are urged to call the firm at 214-227-7669.
PROPERTY MANAGEMENT SERVICES FOR MCKINNEY, TEXAS, INVESTORS
McKinney is one of the booming, prosperous suburbs north of Dallas, Texas. With a population of nearly 200,000 people, it still retains a small town atmosphere, and many residents or investors have residential homes that they "hang onto" in anticipation of appreciation. Many need property management services and do not want to go to one of the large, impersonal Dallas property management firms. They want a local business, but they may not be able to find one directly in McKinney. For this reason, North Texas Property Management has launched an information page explaining that their company has deep roots in McKinney and really knows the area. Services that are available are detailed on the page such as "make ready" services to get a property ready to rent, the handling of all homeowner association issues, and – of course – the management of renters and rental issues. In this way, McKinney property owners can rest assured that they will get "big city" know-how with "small town" service, and their first stop is to learn about McKinney property management on the new informational page.
ABOUT NORTH TEXAS PROPERTY MANAGEMENT
North Texas Property Management Company is a top-rated property management company servicing the needs of rental property owners in the North Dallas area of North Texas. The company's property managers manage residential rental properties in Plano & McKinney and Richardson & Allen, as well as other communities in the North Dallas area, for real estate investors and rental property owners who want a property management company that will take the burden off of them of physically and financially caring for, maintaining, and managing their rental homes.
Web. http://www.ntxpm.com/
Tel. 214-227-7669