A "make ready service" makes your life as an investor easier. Learn more about our "make ready service" in the North Texas area, or contact us at 214-227-7669 for a FREE consultation on "make ready service" offerings near you.
Making Your Life Easy with a Make Ready Service
Investors who own a rental property throughout North Texas want to make their lives easy. Obviously, the main goals of owning a single family home or other type of investment rental are a) cash flow, and b) appreciation. However, the day-to-day operations of property management are an "input" that is the key to successful rental property management strategies.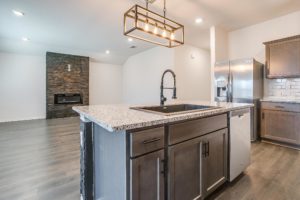 Based in Plano, our team services all of North Texas – from McKinney to Mesquite, Carrollton to Little Elm, and everywhere in between. One of our key services offered is a "make ready service.
What is a Make Ready Service?
A "Make Ready Service" makes your life as the property own easier. When you purchase a rental property, or you are between tenants, our "make ready service" will take over the task of "making ready" the single family home for rental.
Here are some of our "Make Ready Services" that we offer as one of the top-rated property management companies in North Texas –
Cleaning – our team will coordinate a "deep clean" or "one time cleaning" of your rental property. We know best-in-class "deep cleaners" in Plano, Allen, Princeton, McKinney and other key cities in North Texas and we'll handle the entire property clean up.
Painting – often between tenants you'll need to paint. Again, our value add is that we know the best, most affordable paining companies in the key cities and we'll get your property re-painted (outdoor, indoor, or both) so that it will SHINE as a rental.
Lock Rekeying – we know the best locksmiths in North Texas and we can deal with difficult tenants, before, during, and after a rental. That may mean security system upgrades, lock rekeying and other "security" things. Don't worry. Our "make ready" team handles this entire aspect!
Carpeting and Floor Refinishing – again, you may need to recarpet between tenants or even refloor. Whether it's just carpet cleaning or carpet replacement, our make ready team can help you optimize the best ROI.
Remodeling – whether you want a simple remodel, like upgrading appliances, kitchens, or bathrooms or a complex remodel like a big rebuild, we can help. We know the best general and subcontractors throughout Plano, McKinney, Carrollton and other North Texas cities and we will manage the entire remodeling project.
Finding a Make Ready Service Near You
Many of our clients are based in Texas – they might live in Dallas, North Dallas, Plano, McKinney or other cities. Others are out of state and are owning rental properties in Collin County and other counties in Texas for appreciation.
But either upon property acquisition or between tenants, they need a "Make Ready Service Near Me." It's a little ironic, of course, because what you really need is a "Make Ready Service" the offers its services in your rental property city. Whether it's Garland or Lewisville, Little Elm or Frisco, we are the "make ready" service near you.
Next Steps: Contacting our Make Ready Service
Contact us via this website or call us at 214-227-7669 for a FREE consultation over the phone about our services. We can do something as simple a single-time make ready clean up or as complex as being your property manager "on the ground." Our goal at North Texas Property Management is to make YOUR life as an investor easy.
We can help you rent the property (find tenants), manage the property, and "make it ready" between rentals. We make it easy, so please contact our "make ready" team today!