Evictions, and the need for evictions (unfortunately), happen. Evictions are not the funnest part of being a property owner, but fortunately our eviction service can help landlords in Plano, McKinney, Allen, and other key North Texas communities regain control of their property.  Learn more about our "eviction service for landlords" in the North Texas area, or contact us at 214-227-7669 for a FREE consultation on "eviction service" offerings near you.
Making Your Life Easy with an Eviction Service for Landlords
Investors who own a rental property throughout North Texas want to make their lives easy. Obviously, the main goals of owning a single family home or other type of investment rental are a) cash flow, and b) appreciation. However, the day-to-day operations of property management are an "input" that is the key to successful rental property management strategies.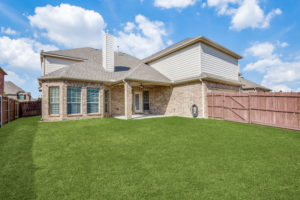 Based in Plano, our team services all of North Texas – from McKinney to Mesquite, Carrollton to Little Elm, and everywhere in between. One of our key services offered is an "eviction service."
What is an Eviction Service?
Fortunately, the laws in Texas are relatively "pro-landlord." You have rights vis-a-vis a tenant in your single family home investment property. If, for example, they fail to pay the rent, you can evict them. Other causes for eviction beyond "non payment of rent" can include destruction of the property, lease violation (that is, violating the terms of the lease such as running a business in the home), property damage, the expiration of a lease and inability to come to agreement on a new one, and of course illegal activities such as drugs, firearms, or other types of criminal activity.
We represent landlords exclusively. Tenants have rights and are referred to eviction services for tenants; our goal here is to explain how our tenant eviction service protects the rights of landlords and property owners.
Of course, as a top-rated property management company in Plano and environs, our goal for our existing clients is to choose "good" tenants. But no one can predict the future, and sometimes it is necessary to move forward with an eviction. As a landlord, however, you may not want to deal with this process, you may not understand the Texas laws and regulations, or other issues. Our "eviction service" means that you can hire us as a "best in class" eviction service to take this hassle off your plate.  We are not attorneys, but fortunately Texas law does not require the use of lawyers for basic evictions. The Texas Property Code allows an agent to appear on behalf of an owner in the Justice of the Peace Court in an eviction lawsuit.
Steps to the Eviction Process
This is not a legal document, nor legal advice. However, here are the basic steps to an eviction as clarified by the Texas State Law Library (https://guides.sll.texas.gov/landlord-tenant-law/eviction-process):
Step 1: Written Notice to Vacate. Unless the lease agreement says otherwise, the landlord must give the tenant at least 3 days to move out. They cannot file an eviction suit before they give this notice in writing. The federal CARES Act requires a 30 day notice in certain evictions where the property participates in certain federal programs or the property owner has a federally-backed mortgage.
Step 2: Filing of Eviction Suit. The eviction hearing cannot take place for at least 10 days after the petition is filed.
Step 3: Judgment. Once a judgment has been issued, no further action can take place for 5 days. This time gives the parties the opportunity to appeal.
Step 4 (optional): Appeal. If the tenant files an appeal, the hearing cannot take place for at least 8 days.
Step 5: Writ of Possession. Once there is a final judgment, the landlord can ask the judge for a writ of possession. The constable must post a 24 hour notice before "executing the writ" and removing the tenant's property from the rental.
That's the process. But here's the deal. You – as the landlord or property owner – may not want to do this yourself. It's not for the faint of heart. It requires a tough stomach and an understanding of the process.  Fortunately, we are experts at all aspects of property management, including evictions. Our eviction service team can take this problem off your hands. Whether you are facing non-payment of rent, property destruction, rent delinquency or even illegal activity on your property, don't delay. Reach out to our best-in-class eviction service today, and we can help you from Plano to North Dallas, Allen to Little Elm, McKinney or even Anna Texas.
Next Steps: Contacting our Eviction Service
Contact us via this website or call us at 214-227-7669 for a FREE consultation over the phone about our eviction services. Our goal at North Texas Property Management is to make YOUR life as an investor easy, and that includes – when necessary – evicting tenants. Beyond or after the eviction service, our "make ready service" team can help restore your property to health and help you get it ready to rent. Our property managers know how to locate the best tenants so that (hopefully) this eviction problem will not occur again!
We make it easy, so please contact our "make ready" team today! Our eviction services are available in the communities North of Dallas – from Plano to Allen, McKinney to Little Elm, Princeton and Anna, Texas – and everywhere in between. Our team is based in Plano, Texas, but we are an easy 30 – 60 minute drive from the entire region of North Texas.