If you own a home in Frisco, Texas, you may be thinking of renting it out. Sometimes people need to move to a bigger home, especially if you have kids, or if you are older you might be thinking of downsizing.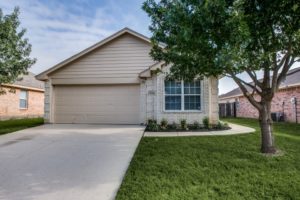 The point is that property prices in Frisco – and in North Texas generally – are appreciating strongly and have been for the past three years. If you don't have to, why sell? Why not keep your present property and rent it out. That way you will benefit from a steady stream of income from a tenant while at the same time your asset is increasing in value. Your new home will increase in value as well!
Obviously, everyone's position is different, but it could well work out that you could take out a mortgage on your new home while keeping your present one. The rent you can get for your present home could pay for the mortgage on your new one so you would effectively be living mortgage-free and have two properties increasing in value. Now if that isn't a great idea, we don't know what is!
We Do Everything For You: Property Management in Frisco, Texas
Yes, you may be worried about the day to day management of your rental property, but at North Texas Property Management that's what we do. We take away all of the problems of residential property management in Frisco, Texas, because we do everything for you.
We do a considerable amount of advertising every month and we generate a steady stream of inquiries from potential tenants. We can let your property for you quickly, whether it's a single family home, duplex, condo, or townhome, and get those rents coming in fast. You don't have any of the worries of residential property management, Frisco, Texas, because you simply sit back and let us send you the check for the rental every month. Your tenants will have peace of mind knowing that our maintenance and emergency services are available 24/7 should something go wrong.
When you find your new home and move out of your present one, we "move in" – in the sense that we take over all responsibility for residential property management, Frisco, Texas, and undertake any repairs, cleaning, or redecoration that is needed to make the home presentable and attractive to a new tenant. We advertise it with yard signs, and on around 15 online platforms insuring maximum exposure. Once we have secured a new tenant for you there is a little bit of paper work to do, but as far as you are concerned it amounts to a couple of signatures.
All you need to do is to sit back and let us send you the money every month. What could be simpler?