March 28, 2019 – Frisco, Texas. North Texas Property Management, a best-in-class residential property management company serving Plano, McKinney, and Frisco, Texas, is proud to announce new listings in Frisco.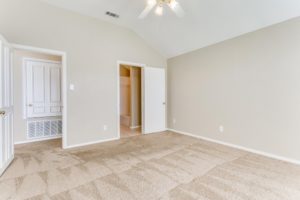 With a population of 177,000 and located north of Dallas, Frisco is a booming North Texas city; popular with commuters, and popular with investors who hold onto single family homes and then seek out local property managers to rent out their homes. The announcement of new listings in Frisco shows the depth of experience held by North Texas Property Management.
"Our job is to help investors maximize ROI by continually renting out their single family homes to Frisco renters," explained Jason Marascio, CEO of North Texas Property Management. "Our new Frisco listings show our successful efforts to get the word out, that we are THE place for renters in Frisco and THE place for investors looking for the best Frisco Texas property management company."
To browse an example listing, visit https://www.ntxpm.com/estate/5865-potter-road-frisco-tx-75035/. According to the property description, "This 3600+ sq ft. home rests on a corner lot and has no adjoining neighbors on either side. The property also has an oversized backyard and driveway with electric sliding gate for access as well as a large concrete slab that is great for a variety of different sports, entertainment, patio, etc.. The floor plan is just has spacious and offers five bedrooms, 4.5 baths, study, gameroom, media room, formal dining, and breakfast nook. This is a MUST see and will not last long as not many five bedroom homes come on the market for lease and especially as nice as this one. "
Interested persons can browse the website to see the additional Frisco, Texas, listings at https://www.ntxpm.com/properties/. Investors who may own one or more single family homes and are looking for rental property managers in Frisco Texas can visit https://www.ntxpm.com/frisco/ or reach out to the company for a confidential consultation. The company matches its services to the specific needs of investors, and is known as a best-in-class option for folks with one or more properties in Frisco and surrounding North Texas communities. Persons interested in moving to Frisco should also visit the official city page at https://friscotexas.gov/.
RICHARDSON TEXAS INVESTORS WHO NEED A RENTAL PROPERTY MANAGER
Here is the background on this release. The reality is that homes in the communities of North Texas such as McKinney, Allen, and Frisco are growing in value. Commute times are relatively short, the economy is booming, and the combination of "small town" value with "big city" amenities makes these cities a popular choice among renters. Similarly, investors are swooping in to buy single family homes to gain high ROI from two interrelated factors: the appreciation in property and the strong demand for rental housing. The missing factor is a competent property management company with service to Richardson, Texas. For this reason, North Texas Property Management is announcing new listings in the city. These listings allow renters to find excellent values in the rental market and new investors to see the high ROI provided by a property management company specializing in rental property management services in Frisco, Texas.
ABOUT NORTH TEXAS PROPERTY MANAGEMENT
North Texas Property Management Company is a top-rated property management company servicing the needs of rental property owners in the North Dallas area of North Texas. The company's property managers manage residential rental properties in Plano & McKinney and Richardson & Allen, as well as other communities in the North Dallas area, for real estate investors and rental property owners who want a property management company that will take the burden off of them of physically and financially caring for, maintaining, and managing their rental homes.
Web. http://www.ntxpm.com/
Tel. 214-227-7669