The Colony is a suburb north of Dallas, and at North Texas Property Management we love it. On the west of the city is Lewisville Lake and the city of Lewisville, on the north and east is Frisco, while to the South are Carrollton and the city of Plano which is where you will find us. The Colony has about 23 miles of shoreline of the Lewisville Lake which accounts for its' nickname as "City by the Lake".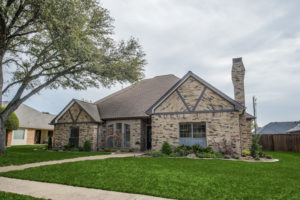 If you are a property investor and have a few homes to let, you will need us for residential property management in The Colony, Texas. We look after homes here for a number of clients, and as our property management office is actually in Plano it is only a short distance away. You might not be a property investor, as such, but have inherited a home in The Colony and want to rent it out so that you have continuing income while the home itself increases in value.
As the leading company for residential property management in The Colony, Texas, we fully expect the value of homes in the city to increase. This is partly because of the Nebraska Furniture Mart, which opened for business in May 2015 and employs a lot of people in the city. Indeed, the population grew from 36,328 in 2010 to 43,402 in 2018, so there are always more people looking for homes to rent or buy in the city. A rental home here is a very good investment.
Nebraska Furniture Mart Is Huge
The Nebraska Furniture Mart business is owned by Warren Buffet's Berkshire Hathaway Inc., and the building covers 1.86 million square feet, of which 600,000 square feet is the showroom. Nebraska Furniture Mart covers the equivalent of 40 football fields, sitting on approximately 90 acres of land.
However, Nebraska Furniture Mart is only a part of a much larger development covering 433 acre and known as Grandscape which has high-end retail, hotels, office space, and entertainment. Roads in The Colony have been widened in order to deal with the increasing amount of traffic. Main Street has been widened for four miles, and Plano Parkway has been widened from 4 lanes to 6.
So yes, The Colony is a booming city, and plenty of people are looking for places to rent. If you have a rental home or homes in The Colony, then talk to us as the leading company for residential property management in The Colony, Texas. When you let us manager your property, we take care of all of the day to day maintenance and running of your home, while all you do is sit back and enjoy the rental check that we send you every month. Other than that, there is nothing else that you have to do.