Garland Texas is an amazing, booming community with a population of a quarter of a million. We're excited as North Texas re-opens, and see a big boom coming in the "wide open spaces" of the Dallas suburbs. Fingers crossed.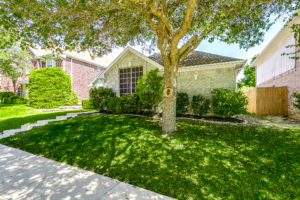 That said, many investors are turning to us at NTPM for Garland, Texas, property management services, even though we are based in Plano. But hey! It's only an 8-mile drive and we love to work with property owners in Garland.
We have built up a reputation in North Texas since 2005 as being the best property management company and we work hard to keep up that reputation. As far as we are concerned, that means that we take care of everything, and we do mean everything, on behalf of our clients in whichever city they may be. We know that our investors want one thing and one thing only: that is to receive their rent check at the end of each month. Other than that, they do not want to get involved. That is why we have become known so well for our Garland, Texas, property management services because we take care of everything else.
We Keep Our Clients Properties Full
We know where to advertise for renters so that we can keep our clients' properties full for as much of the time as possible. We interview renters and check them out so that we know that they will pay their rent on time. We deal with any and all things that may be necessary for a property, such as repairs. For instance, it may be that there is a storm and some shingles get blown off the roof and need to be replaced. We have a long list of tradesmen whom we can call upon for any sort of emergency jobs like that. We can help our investor with an insurance claim if that is what is necessary.
Our Garland, Texas, property management services help to keep the renters happy as well. They know that they can call us in any sort of emergency, and we will deal with it promptly. Happy renters are renters who keep on paying the rent and won't want to move, which is a win-win-win situation. Everybody is happy.
Of course, if any major work is required, we obviously get our investor's approval before proceeding, but we can get several quotes so that the client can choose which is most appropriate.
So if you are looking for a top-class property management service in Garland, or anywhere else in North Texas, come and talk to us at North Texas Property Management. You will be glad that you did.