When you own a residential home in McKinney that you want to let out, you really don't want to get involved with all of the day-to-day hassle that it involves.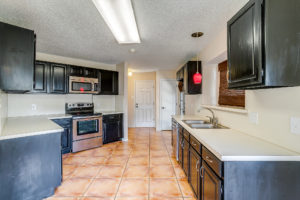 If you are like most property owners or investors, all you want is the rent check arriving like clockwork every month, and that is why many property owners use our McKinney, Texas, property management services at North Texas Property Management.
We firmly believe in putting SERVICE at the heart of everything we do, so that our clients really do just collect their rent check every month while we deal with everything else.
That begins with finding new tenants for your property. After all our years providing our clients with McKinney, Texas, property management services, we know exactly where to advertise for tenants and how, so that we get a steady stream of inquiries.
Then, of course, it is a question of selecting the best tenant for your property and that means one who has an outstanding record of paying rent already, and a tenant who will take care and look after your property as though it was their own home. We have systems in place for checking how well a tenant pays rent.
A Long List Of Trusted Tradesmen
We also have a long list of professional tradesmen who we have been using over the years and who we trust to do a job efficiently, on time, and at a fair price. That means that we can ensure that all our properties meet the Texas Rental Property Codes and are clean, presentable, and habitable for a tenant to move into straight away.
It also means that we have a team on hand who can deal with emergencies. That is a very big factor for our property owners. If you rent out your home yourself and some sort of emergency occurs in the middle of the night causing flooding, your tenant is going to phone you, so that you can deal with it. The last thing that you need is to start looking through Google at 2.00 am trying to find an emergency plumber that is open!
At North Texas Property Management we have somebody on standby at all times, so all a tenant has to do is to phone us and we will have an emergency plumber/electrician/locksmith or whatever is needed on the way, no matter what time of day or night, 365 days a year. It's all part of our SERVICE.
So if you are a property owner and looking for McKinney, Texas, property management services, talk to us at North Texas Property Management and let us deal with the hassle while you just collect a check every month.