Frisco, Texas, is a booming community! It definitely makes our list of the most liveable cities in North Texas. We are getting more and more calls from folks who are looking for a Frisco property manager.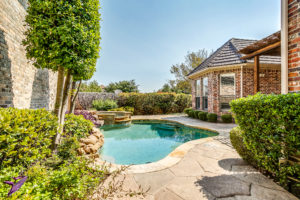 We're just nearby in Plano, Texas, and one of our property managers can zip over to help you review your property and its needs and create a property management plan for your Frisco rental.
The city is expanding rapidly. The population in 2010 was just over 118,000 and in 2018 this had grown to 188,000. That's an increase of 70,000 people in just eight years! Many of these people are looking for a home to rent rather than buy, which is why we are seeing so much demand. However, it is not always a good idea to accept the first potential tenant who comes knocking on the door, so to speak, and as a caring Frisco property manager, we take the time and trouble to check out all potential tenants.
What you want as a property owner is a tenant who not only pays the rent on time but also takes care of your property and keeps it in good order. For instance, if you have a yard at your property, you want a tenant who will look after it. You don't want your neighbors complaining because the garden is overgrown with weeds. OK, your tenant doesn't have to be the next Elizabeth Lawrence or Capability Brown, but at least the garden needs to be tidy.
We Take Care Of All Eventualities
As a Frisco property manager, we can also take care of any and all eventualities. We have a team of plumbers, electricians, roofers, and so on who can fix any issues that can arise. For instance, if a pipe should burst in the middle of the night, all that your tenant needs to do is to call us 24/7 and we will immediately send out our emergency plumber to see to it. Your tenant doesn't want water dripping through the bedroom ceiling, and neither do you.
Where there is a more major problem, we will obviously contact you. For example, at the end of a tenancy it may be the case that the property needs redecorating. If that is the case, what we will obviously do is obtain estimates and submit them to you for approval before instructing any work. It is your property and is under your control for things such as that. It is all of the day to day hassle that we deal with.
At North Texas Property Management, we take the view – and always have done – that all our property owners want is to sit back and receive a rent check once a month. The rest of it is our problem.