North Texas continues to dominate the nation as a key place to live. Folks are fleeing California, leaving Las Vegas, and going South. But not too far South – Houston can be awfully wet and awfully hot.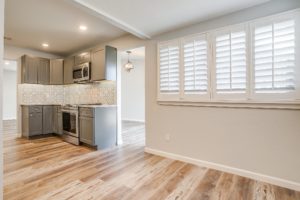 Many find North Texas "just right", and then they buy not one home but more than one… and of course, they need North Texas, property managers. That's us. That is why we are called North Texas Property Management: the name is a bit of a giveaway really!
But seriously, North Texas is great and has some wonderful cities. And with more and more people moving here, there are great opportunities for buying and investing in rental properties because renters are prepared to pay over the odds in some of our cities. So, for instance, if you paid, say, $250,000 for a property here you could rent it for more than a property of the same price somewhere like Bloomfield, New Mexico.
If you do decide to invest in properties in North Texas, then consider all the advantages of using us as your North Texas property manager. Oh yes, of course, you can run your property or properties yourself if you wish. But it is so much better to get rid of all the aggro when you are a property investor.
All You Really Want Is to Bank Your Rent Checks
Let's face it, even when you have a small portfolio of perhaps half a dozen properties, there are always lots of things that you have to do. As a property investor, the only thing that you really want to do is to bank your rental check every month. That's true, isn't it? So why deal with all of the hassle yourself? Finding a best-in-class property management service in Plano is a good step.
True, you do pay us a fee for taking care of your property: we don't work for nothing! But as North Texas property managers of long standing, we have everything set up so that no matter what is needed at any of your properties, it gets sorted. That includes emergency tradesmen, painters and decorators, landscapers, gardeners – whatever you need, we have them on tap.
This is because not only are we property managers, but we began life as investors ourselves. What that means is that we fully understand what is required to take care of rental properties. So, all it takes is a phone call from a renter if something goes wrong and our team swings into action.
Certainly, if there is work that needs doing that is not an emergency, then we will get quotes for you so that you can make those sorts of decisions, but other than that, there is nothing else for you to do.