Our goal this year at North Texas Property Management is to be Plano's best property management company 2023 in our "hometown" of Plano, Texas. We love Plano! We're PLANO PROUD! And we seek to be the BEST property management company available in Plano. Let us be the best for you: one single-family home property rental at a time!!!!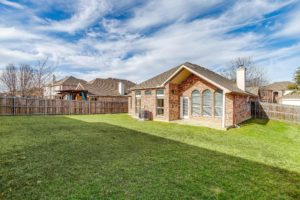 And we are not just stopping at Plano, either. Yes, we want to be Plano's best property management company in 2023 because that is where we are based. But we look after hundreds of properties not just in Plano but in Frisco, Allen, McKinney, Rockwall, Irving, Garland, The Colony, Lewisville, and many more cities in the area.
One of the reasons that we are so highly regarded by property owners and investors in North Texas is that we started out as property investors ourselves. As we expanded, we found that we couldn't get everything done in the way of managing our properties in the way that we wanted it done, both for ourselves and our renters. So, we did everything our way!
Very soon, we had other property investors asking us if we could look after their properties for them as well as our own, and that is how North Texas Property Management was born! In fact, for the first few years of running the business, we grew entirely on recommendations from other property owners! That is going some, to run a business without any advertising or marketing of any sort whatsoever. And yet, that is exactly what we did.
All The Contacts That We Need
Today, of course, we have a team that follows our original thinking, and we also have all of the contacts we need in the way of tradesmen to take care of properties, including any emergencies that may arise. This means that our property investors can sleep easily, knowing that their properties are safe, along with their tenants.
We also know how and where to advertise in order to generate instant enquiries for new properties, or those whose renters have given notice. After all, as a property owner, you don't want your property empty with no rent coming in for weeks on end.
We take care of absolutely everything for you as a property owner, including the occasional eviction if needed. By and large this doesn't happen often, as we know how to check out prospective renters, but since Covid, there have been a few occasions when companies have gone out of business, and renters who worked for them and have been perfectly good with their payments, have suddenly lost their jobs.
So, if you are an investor and need someone to take care of everything for you, talk to us as Plano's best property management company 2023 and let's discuss your requirements.