We love the Denton County suburb of Little Elm! It's a charming lakeside community situated next to Lewisville Lake. Although many enjoy the lake from other towns, those living there enjoy a lakeside lifestyle 24/7.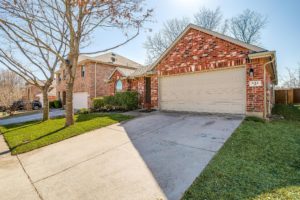 You may have raised a family there too. If the kids are grown, you may be ready to move on too. It may be time to consider renting vs. selling your beloved home. We get it, and as a local property management team, we say, "rent it."
A property in the Little Elm community is an excellent boost for retirement income. It also keeps the home in the family if you want future generations to enjoy it. In the meantime, another family can take advantage of the opportunity to raise their own kids lakeside.
The right home rental near Lewisville Lake Reservoir can be challenging for families to find. Who doesn't want to raise their kids with boating, jet skiing, and other watersports? Plus, the weekend opportunities to camp alongside the water and go fishing? There is almost no reason to hassle with a family trip out of the area!
Stay in the Loop With Your Little Elm Rental
Our local property management team is very familiar with the Little Elm lifestyle. We know the unique community and can find the right tenants to rent your home. We'll do the advertising and interviewing. We also handle home inspections plus emergency, or essential repairs. And while we take care of the daily landlord responsibilities, you get a monthly check!
Even if you decide to travel or move out of Texas, the NTXPM team will keep you informed. If there's a repair expense or bug problem, we tell you first, advise and discuss before moving forward. We don't just see ourselves as the best Little Elm property managers nearby; we are here to collaborate. That means we treat your investment like it's ours. A rental can take a fair amount of wear and tear, no matter how good the tenants are. It's our goal to ensure your single-family home is in great shape whether you decide to keep or sell it later.
If you are ready to rent and expect a smooth, easy experience, contact us. Our Little Elm, Texas property managers will stop by and help you get started!