Directions to our Property Management Offices from Anna, Texas –
Tenants as well as investors, in some circumstances, may need to visit us at our offices in Plano, Texas. We focus on single family home or so-called residential property management services for Anna, Texas. Accordingly, here are driving directions to our property management office from Anna, Texas:
Property Management Office Directions
Get on US-75 S in Melissa from TX-5 S/S Powell Pkwy and Collin County Outer Loop
Follow US-75 S to N Central Expy in Plano. Take exit 30 from US-75 S
Continue on N Central Expy to your destination
We service many clients who are looking for residential property management in Anna. Our team of property managers is very familiar with Anna and with surrounding cities in North Texas. We love managing single family homes and finding the happiest renters!
CONTACT US – You can contact us via

email

or call us at 214-227-7669
Property Management Services Provided for Anna Properties: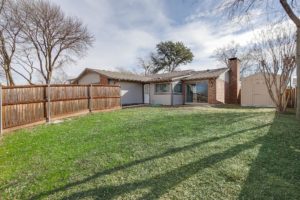 Complete make ready services of investment properties ensuring they meet Texas Rental Property Codes as well as being clean, presentable, and habitable.
Handling of all homeowner association and city concerns, notices, violations including city registration of rental properties and scheduling of city inspections prior to occupancy.
Superior marketing and advertising of each individual property utilizing yard signs and approximately fifteen different online advertising sites maximizing exposure.
Efficient and thorough tenant application process with optional requirements based on the individual needs of each homeowner or real estate investor.
Provide executed (T.A.R.) Texas Association of Realtors lease and all appropriate agreements/documents such as pool liability waivers, lead based paint disclosures, etc.
Provide owners detailed information and estimates of repair costs for approval while coordinating those repairs between vendors/subcontractors/handymen and tenants.
Processing of any and all rents/funds collected each month in a timely manner and providing end of year reports for taxes.
Filing of any eviction court paperwork as needed, represent owner/investor in eviction court, file writ of possession, and enforce the writ in person. This is all on a case by case basis.
Anna, Texas: Historical Factoid
Anna is on State Highway 5, Farm Road 455, and the Southern Pacific Railroad eleven miles northeast of McKinney in north central Collin County. Although Collin McKinney settled within a few miles of the future townsite in 1846, John F. Greer, who arrived in 1867, is credited with building the first home and store there.
The Houston and Texas Central Railway, at that time building between Dallas and Denison, passed through the area in 1873. By the time Anna was platted in 1883, it had a population of twenty, two stores, a steam gristmill, and a Baptist church. A post office also opened in that year. By 1890 the town had a population of 100 to 200.
It incorporated in 1913, with Greer as first mayor. Two years later the Greenville and Whitewright Northern Traction Company built the Greenville and Northwestern Railway between Anna and Blue Ridge via Westminster.