Directions to our Property Management Offices from Little Elm, Texas –
Tenants as well as investors, in some circumstances, may need to visit us at our offices in Plano, Texas. We focus on single family home or so-called residential property management services for Little Elm, Texas. Accordingly, here are driving directions to our property management office from Little Elm, Texas:
Property Management Office Directions
Follow E Eldorado Pkwy, Dallas North Tollway S and W Parker Rd to Silverstone Dr in Plano
Continue on Silverstone Dr to your destination
We service many clients who are looking for residential property management in Little Elm. Our team of property managers is very familiar with Little Elm and with surrounding cities in North Texas. We love managing single family homes and finding the happiest renters!
CONTACT US – You can contact us via

email

or call us at 214-227-7669
Property Management Services Provided for Little Elm Properties: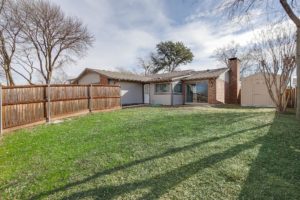 Complete make ready services of investment properties ensuring they meet Texas Rental Property Codes as well as being clean, presentable, and habitable.
Handling of all homeowner association and city concerns, notices, violations including city registration of rental properties and scheduling of city inspections prior to occupancy.
Superior marketing and advertising of each individual property utilizing yard signs and approximately fifteen different online advertising sites maximizing exposure.
Efficient and thorough tenant application process with optional requirements based on the individual needs of each homeowner or real estate investor.
Provide executed (T.A.R.) Texas Association of Realtors lease and all appropriate agreements/documents such as pool liability waivers, lead based paint disclosures, etc.
Provide owners detailed information and estimates of repair costs for approval while coordinating those repairs between vendors/subcontractors/handymen and tenants.
Processing of any and all rents/funds collected each month in a timely manner and providing end of year reports for taxes.
Filing of any eviction court paperwork as needed, represent owner/investor in eviction court, file writ of possession, and enforce the writ in person. This is all on a case by case basis.
Little Elm, Texas: Historical Factoid
Little Elm is on Farm Road 720 and an arm of Lewisville Lake, twelve miles southeast of Denton in extreme east central Denton County. It was established in 1844 by Kit King on the banks of Little Elm Creek. The county's first post office was located in King's house in 1852. King's Crossing at that time was used by the stagecoach from Preston Bend to Bird's Fort. The first store in Little Elm began operations in 1859.
In 1866 Henry Hill built a store a mile east of the present site, and the post office moved to the new location and changed its name to Hilltown. In 1900 Little Elm had a population of 194, and in the 1930s it had 120 residents and six businesses. It had 200 residents and five businesses during the 1950s. Thereafter the community's population and businesses grew steadily because of road development in the county that made it more accessible to both Denton and Dallas, and because of its location near Lewisville Lake.
Source: https://www.tshaonline.org/handbook/entries/little-elm-tx