Plano, north of Dallas, is one of the city's most prosperous suburbs, and many people buy homes there as investments because they have a tendency to go up in value.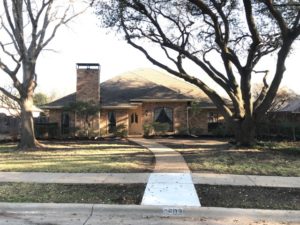 However, sometimes you buy an investment property, and you are unable to flip it immediately for a profit. What's the best thing to do? Obviously you should let it out and gain some rent while you wait for it to increase in value. Property managers and property management in Plano are the next step to be efficient at managing your property.
Some people will try to rent the property out themselves, but this involves the hassle of advertising it and interviewing tenants until you find one that is suitable. Then, although you may have found one you consider suitable you might not know that they have a poor credit rating or that they have caused problems for landlords with properties that they have rented previously. How do you know?
The answer is to hire a Plano property management company such as ourselves to rent out your property for you and let us take care of all the headaches of advertising, interviewing prospective tenants, taking up credit references – to say nothing of the day to day problems. What do you do if the electricity goes down or there is a water leak and water dripping through the ceiling?
We Take Care Of All That: Property Managers Who Care
When you have a Plano property management company like North Texas Property Management working for you we take care of all that. If there is a problem with the plumbing – or any other sort of emergency – the tenant simply calls us and we take care of it. We have tradesmen such as plumbers and electricians whom we know and trust and are on call 24 hours, so we can get the problem sorted out far faster than you could do yourself if you have to go on Google and start searching in an emergency.
When you have as many properties to look after as we do – $50 million worth and constantly rising – you can be sure that we can deal with any sort of problem that may arise.
Furthermore, when renting out properties we also insure that our owners get top dollar for their homes. We know the value of homes in Plano and we know the sort of rent that can be obtained. Even if we only got 10% more than you might do yourself, that adds up to a considerable amount of money over a couple of years or more.
So when you want to rent out your investment property here, call the top Plano property management company with the experience to get it right. That would be us.