If you own residential property in Allen, Texas, and want to rent it out for a profit, it can be difficult to decide which way to go.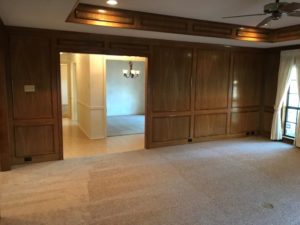 This is the case whether you are a small investor with just one or two properties, or as many as half a dozen, or perhaps you have inherited a property and have no experience of renting. Do you use one of the big impersonal state-wide companies or a small one-person business for Allen, Texas, residential property management?
At North Texas Property Management we like to think that we have the answer for the small investor or someone who has inherited a property, doesn't want to sell it yet, but still wants to generate a second income from it. We have been in the business of Allen, Texas, residential property management for many years. We are not a big impersonal business employing managers who really have no interest in anything other than their salaries at the end of the month. We are local and family-owned and we truly care about each and every one of our clients.
We Know What It Is like; And We Help Allen, Texas, Owners with their Property Management Services
We know what it is like to let out properties in a small way, because we started in business in exactly that manner ourselves. Would you believe that our CEO, Jason Marascio, had a full time job with a Nissan dealership in the Dallas/Fort worth area when he started to invest in residential property back in 2005? He worked at the weekends cleaning toilets, removing trash, and – well – we won't go into too many more details. If you have been a small property investor yourself you will know what we mean.
Suffice it to say that Jason and his wife, Jenny, know what it is like to be a small property investor and, having started at the bottom with nothing, they have gained all the expertise that could be needed to look after residential properties and ensure that their clients' needs are met. We now have a small team that is dedicated to insuring that the small property investor in North Texas can sleep peacefully in the knowledge that we have dealt with every possible situation that can occur when renting out property, including some that you would never think of.
So if you are looking for an Allen, Texas, residential property management company that truly cares, give us a call. Since Jason started in 2005 we have grown exponentially – largely by word of mouth – as a result of the expertise that we have developed.