July 10, 2018 – Allen, Texas. North Texas Property Management is proud to announce a new informational page for the North Texas community of Allen, Texas.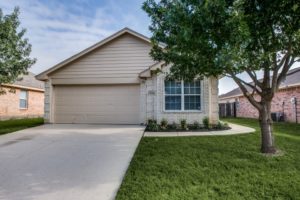 With the booming economy, Allen, Texas, is attractive to investors and renters alike. Therefore, the company's new informational page showcases its service offerings for property management in the Collin County community. Renters seeking a combination of outdoor activities, culture and community pride could find Allen a perfect fit. Property investors could learn a home in Allen could become a great income resource, especially if they work with one of the best property management firms serving the suburbs north of Dallas.
"We've noticed a new interest in Allen rentals and it shouldn't be a surprise. Money magazine noted Allen, Texas as one of the Best Places to Live in 2017," explained Jason Marascio, CEO of North Texas Property Management. "We realized it was time to create an informational page to better serve renters and property investors in the Allen community."
Interested persons can read the new informational page on Allen, Texas, property management services at http://www.ntxpm.com/allen/. Details from a top property management company in Allen, Texas could be of interest to renters and investors. Landlords can read about the screening and managing process for an Allen, Texas rental including; a comprehensive tenant application process, T.A.R. agreements and repair cost estimates for a rental property. Potential renters can browse the website to locate single family homes that meet their needs. Indeed, those looking for property management in nearby Richardson can just click to that city's informational page at http://www.ntxpm.com/richardson/. The two pages together showcase the company's commitment to being the best property manager in the region.
PROPERTY MANAGEMENT COMPANY IN ALLEN, TEXAS REVEALS HIDDEN JEWEL TO HOMEOWNERS
Several Texas suburbs have gained popularity in the rental market in the past few years. Families and young professionals might have been influenced by reports of cities like Allen, Texas, noted as up-and-coming places to live. A combination of good schools, pristine parks and varied cultural events could make it the perfect home for a new resident. A property owner may have appreciated living in Allen for many years, but not be aware of the potential retirement income a home can provide as a rental. A property management company in Allen, Texas could help a Texas senior discover the hidden value turning a homestead into retirement income.
For these reasons, North Texas, a top property management company in Allen, Texas has announced a new informational page for homeowners and investors who may be seeking a property management company for their homes. Several Texas suburbs have experienced a rise in attention from a new generation. The booming economy mixed with a high quality of life may be of interest to new professionals and young families. Older Texas homeowners might be surprised to learn a beloved home could become a lucrative nest-egg for retirement. Working with a professional rental management business in Texas could be a wise move. A top property management company supporting Allen, Texas could help both young families and retirees benefit from uncovering a "hidden jewel" property investment.
ABOUT NORTH TEXAS PROPERTY MANAGEMENT
North Texas Property Management Company is a top-rated property management company servicing the needs of rental property owners in the North Dallas area of North Texas. The property management company serves Plano, Texas as well as McKinney, Richardson and Allen. Surrounding areas in the North Dallas area are also supported. Real estate investors and rental property owners who need a property management company to can rely on NTPM to care for, maintain and manage their rental homes.
Web. http://www.ntxpm.com/
Tel. 214-227-7669