Richardson, Texas – July 17, 2018. North Texas Property Management, a leading property management company serving Richardson, Texas, is proud to announce a new informational page on the city.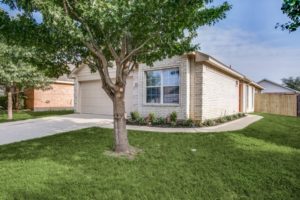 The North Dallas suburbs, including Richardson, have become popular areas to raise a family, start a business, and otherwise benefit from the high quality of life in North Texas. For these reasons, the company has launched a new informational page to help homeowners and investors learn about property management assistance should they be looking rent out a single family home.
"Richardson, Texas, attracts high quality renters because of its high quality of life," explained Jason Marascio, CEO of North Texas Property Management. "Because it can be hard for homeowners and investors who own single family homes to find quality property management services, our new page explains the options we have as the Number 1 property management company not just in Plano but in nearby communities like Richardson as well."
Interested persons can review the new property management page for Richardson, Texas at: http://www.ntxpm.com/richardson/. Property management topics can be read including; Richardson HOA issues, rental fund management, rental repair issues and the eviction processes. Information regarding investment properties in Richardson and Plano, Texas is also available for renters. Indeed, owners of single family homes in nearby Allen, Texas, can also visit the informational page on that city at http://www.ntxpm.com/allen/.
PROPERTY MANAGEMENT COMPANY IN RICHARDSON, TEXAS, TO HELP OWNERS MANAGE SINGLE FAMILY HOMES AS RENTALS
Here is background on this release. A top property management company based in Plano yet servicing Richardson can support the wider community. A landlord may not realize the benefit of renting a property within walking distance to several parks, yet parks throughout the country, including Texas are valuable amenities to single family homes. Family-friendly events including outdoor concerts, craft fairs and community barbecues can offer a budget-friendly activity for residents. Features including playgrounds and lakes can help keep children busy during hot summer days. A landlord may be searching for a young family ready to put down roots in a neighborhood surrounded by parks. An expert property management company in Richardson, Texas can help.
For these reasons, North Texas has announced a new informational page for Richardson, TX homeowners. Parents interested in finding a long-term rental could be eager to raise children in a community near great schools and parks. A suburb surrounded by open public spaces and low-cost activities could be the answer to renters. A young family ready to put down roots could be the answer to a long-term, stable, and profitable rental arrangement. An expert property management company that services Richardson, Texas, can help landlords locate and manage the right renters for a suburban home.
ABOUT NORTH TEXAS PROPERTY MANAGEMENT
North Texas Property Management Company is a top-rated property management company servicing the needs of rental property owners in the North Dallas area of North Texas. The company's property managers manage residential rental properties in Plano & McKinney and Richardson & Allen, as well as other communities in the North Dallas area, for real estate investors and rental property owners who want a property management company that will take the burden off of them of physically and financially caring for, maintaining, and managing their rental homes.
Web. http://www.ntxpm.com/
Tel. 214-227-7669