Frisco, Texas – September 1, 2018. North Texas Property Management, a leading property management company serving Frisco, Texas, is proud to announce a new post on the counter intuitive advantage of not selling a residential marketing in today's home marketing.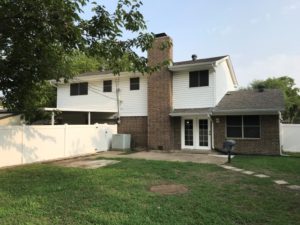 Many Frisco property owners would do better to "rent out" their homes and hire a property management firm to manage it as a rental, while the property appreciates.
"Frisco, like all of North Texas, is in a seemingly unending upward marketing," explained Jason Marascio, CEO of North Texas Property Management. "Many owners of residential homes, however, do not realize that they can hold on to their property by renting it out and using a Frisco property management company to manage the rental. Our blog post digs into this theme."
Interested persons can view the blog post at http://www.ntxpm.com/2018/08/12/the-advantages-of-a-frisco-property-management-service-you-can-rent-when-you-sell/. Those who would like an even deeper dive into the advantages of using a residential property management company or use the website to contact North Texas Property Management for a consultation. The company, based in Plano, is known as an industry expert in managing single family homes throughout North Texas in cities as diverse as Plano, Richardson, Frisco, and McKinney.
THE ADVANTAGES OF A FRISCO, TEXAS, PROPERTY MANAGEMENT COMPANY
Here is background on this release. While not located in Frisco proper, North Texas Property Management is located just a stone's throw away in Plano, Texas, and manages many residential properties throughout the area. The new blog post explains that in an appreciating market, it might be a smart decision to "hold on" to a residential property and rent it out. In this way, an owner or investor can get the income stream from the rental to offset the mortgage and then, as the property appreciates, continue to make implicit money from the appreciation. Of course, there's no guarantee that properties will go up in value for ever, but having a renter in the property hedges some of this risk. The next issue is to find one of the best property management companies, one that is small enough to provide great customer service yet big enough to be able to handle the onerous task of managing residential properties. The blog post explains that North Texas Property Management offers "turnkey" services to investors, so that they literally do not have to do anything. In this way, one can continue to own the property but avoid the hassles of direct property management and renter issues.
Persons interested in learning more should read the blog post, or reach out for a consultation. Indeed, journalists and bloggers interested in this strategy can also reach out for interview opportunities with the Frisco property management experts at North Texas Property Management.
ABOUT NORTH TEXAS PROPERTY MANAGEMENT
North Texas Property Management Company is a top-rated property management company servicing the needs of rental property owners in the North Dallas area of North Texas. The company's property managers manage residential rental properties in Plano & McKinney and Richardson & Allen, as well as other communities in the North Dallas area, for real estate investors and rental property owners who want a property management company that will take the burden off of them of physically and financially caring for, maintaining, and managing their rental homes.
Web. http://www.ntxpm.com/
Tel. 214-227-7669