McKinney, Texas – September 5, 2018. North Texas Property Management, a leading residential property management service operating in McKinney, Plano, Frisco and other communities north of Dallas, Texas, is proud to announce a clarification on McKinney property management offerings.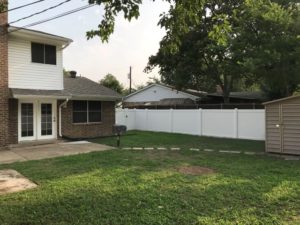 Many extremely large companies seemingly offer property management services but are not particularly interested in residential properties such as single family homes.
"Property management is not a generic service of one size fits all," explained Jason Marascio, CEO of North Texas Property Management. "We specialize in residential property management services, focusing on single family homes in communities such as McKinney, and on investors who have one to a few single family homes and want a quality property management experience."
Interested persons can read the provocative blog post at http://www.ntxpm.com/2018/07/14/we-manage-residential-properties-in-mckinney-not-huge-apartment-blocks/. Those with interested in learning more about the advantages of hiring a property management company that specializes in residential properties are well-advised to check out or simply call in for a consultation. No two investors are alike nor are any two properties; North Texas Property Management prides itself on unique customer service serving the needs of each investor and each property.
BIGGER ISN'T NECESSARILY BETTER IN PROPERTY MANAGEMENT
Here is background on this release. With the booming Texas economy extending to seemingly ever-increasing residential property values, many owners of single family homes as well as investors are seeking to hang out to these properties yet hire a property management company to deal with the day-to-day hassles. However, in communities such as McKinney, it may seem difficult to find a property management company that is "big enough" to handle the job but "small enough" to provide incredible customer service. For this reason, North Texas Property Management authored a blog post focused on McKinney, Texas, and stated:
"North Texas Property Management has taken our years of experience and reengineered industry processes to consistently surpass our customers' expectations. North Texas Property Management has established higher industry standards and delivers "best in class" service to our clients every single day. Our goal is to provide our clients with property management solutions that save our owners time and money. Property owners and investment companies depend on us to help achieve their financial goals in property performance and profitability."
That said, it must be noted that the content isn't relevant solely to McKinney. Any investor who owns a single family home in Plano, Richardson, Frisco or other North Dallas suburbs would do well to read and digest the insights of this post. Bigger, after all, isn't always better.
ABOUT NORTH TEXAS PROPERTY MANAGEMENT
North Texas Property Management Company is a top-rated property management company servicing the needs of rental property owners in the North Dallas area of North Texas. The property management company serves Plano, Texas as well as McKinney, Richardson and Allen. Surrounding areas in the North Dallas area are also supported. Real estate investors and rental property owners who need a property management company to can rely on NTPM to care for, maintain and manage their rental homes.
Web. http://www.ntxpm.com/
Tel. 214-227-7669