September 27, 2018 – McKinney, Texas. North Texas Property Management, a leading property management firm serving Plano, McKinney, Allen and other North Texas cities, is proud to announce a new informational blog post for the residents of McKinney and surrounding environs.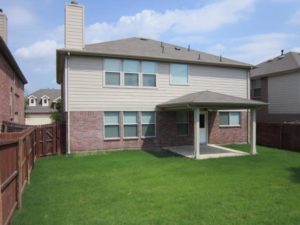 The post gives tips on the "red hot" property market as of September, 2018.
"Property owners in McKinney and the surrounding area may have noticed an increased interest in home sales. This is a good sign even if a local owner doesn't want to sell a single family home," explained Jason Marascio, CEO of North Texas Property Management. "It means the rental market is hot, too, and there could be an opportunity to earn an extra income. One can thus hold onto a single family home and use a property management firm to manage it as a rental."
Interested persons can review the latest blog post from North Texas Property Management at http://www.ntxpm.com/2018/08/24/summer-in-mckinney-is-hot-but-the-home-market-is-even-hotter/. Those interested specifically in McKinney property management services are urged to visit http://www.ntxpm.com/mckinney/ and then reach out to the firm for a consultation. It should be noted that the company specializes in single family homes offered as rentals.
TEXAS BUY & HOLD: ONE OF THE TOP PROPERTY MANAGEMENT COMPANIES IN McKINNEY INFORMS THE COMMUNITY HOW TO PLAY THE GAME
Here is background for this release. Considered one of the top property management companies in McKinney, North Texas has announced a new blog post to help the community learn more about property management in a booming home rental market. A Texas local may not plan to sell a beloved home in a seller's market. Timing might be wrong. The best plan could be to turn a house or townhome into a McKinney, Texas rental.
Property investments in areas such as Texas might appear to be on the rise. A hot housing market can encourage quick buying and selling of homes.
Property investors may choose to quickly turn over homes as an investment strategy. A long-time homeowner may desire to "hold" on to a beloved home instead. Timing and opportunity could be important components to final decisions. If a homeowner has chosen to wait to sell a house, one of the top property management companies in McKinney can help turn it into a smart investment.
For these reasons, North Texas Property Management has announced a new blog post for the McKinney community on the "red hot" market in that city. A homeowner may not plan to "play the game" and sell a house holding sentimental value. It might be important to try an alternative strategy and rent a house instead. If a homeowner has decided to use a home as a rental investment, it may be important to contact an expert property manager in McKinney. Renting a Texas condo, townhome or single-family home can require careful attention. Weekly tasks could include review of renters, home maintenance and balancing accounts. One of the top property management companies in McKinney, Texas can be found to help.
ABOUT NORTH TEXAS PROPERTY MANAGEMENT
North Texas Property Management Company is a top-rated property management company servicing the needs of rental property owners in the North Dallas area of North Texas. The company's property managers manage residential rental properties in Plano & McKinney and Richardson & Allen, as well as other communities in the North Dallas area, for real estate investors and rental property owners who want a property management company that will take the burden off of them of physically and financially caring for, maintaining, and managing their rental homes.
Web. http://www.ntxpm.com/
Tel. 214-227-7669