Behind every service business there are people. For instance, your hamburger at McDonald's isn't made by Mr. McDonald, the corporation.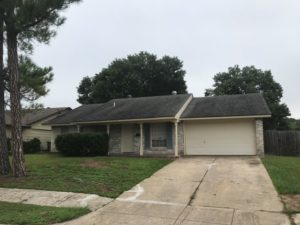 It is made by a person. But does that person care? In the case of a hamburger, quite probably not. He or she just wants to stop making hamburgers and get home.
However, at North Texas Property Management, led by Jason Marascio, we are property managers and we are real people who really do care. That's partly because we are landlords ourselves and is how we got into the business of being a property manager or property management in McKinney, among other places, in the first instance. We realized very early on that we could do it far better than some of the property managers we came across in our fledgling property ownership business, so we decided to offer our expertise to other landlords as well.
If you are a landlord and need a property manager or property management in McKinney, then talk to us. We know McKinney very well because we manage a lot of properties there. When you have North Texas Property Management looking after your property you can hand everything about the running of your property to us. You don't have to worry about a thing, because all you need to do is to sit back and collect your rent check every month. Let us take care of all the headaches that can arise.
Whatever Happens, We Can Deal With It
Whatever happens with your property in McKinney, we can deal with it. So if something goes awry with the air conditioning we have people who can sort it out quickly. In fact, we have a list of tradespeople of all descriptions that we can call on in an emergency, such as plumbers if the drains get blocked at ten o'clock at night.
We are very good at filling up tenancies quickly in McKinney because we know where to advertise your property and we often have a waiting list of renters who want to live in McKinney anyway. We look after all the credit checks that need to be done and insure that your renters are reliable tenants who won't be playing loud music at three in the morning and annoying your neighbors.
We also know what to do if your renter falls behind with the rent or fails to pay. If the worst comes to the worst, which can occasionally happen despite the most exhaustive checks, because perhaps a tenant's circumstances change, then you want that tenant out of there as quickly as possible and we deal with that too.
So if you need a property manager or property management in McKinney, talk to us here at North Texas Property Management. We are real people who really do care, because as we said, we are landlords ourselves.