McKinney is a great "family town," and there's nothing better than a single-family house in McKinney. However, if you are moving, whether you are staying in McKinney or moving somewhere else, it pays to hold on to your present home if you can and simply rent it out.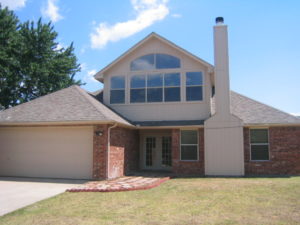 If you can afford to do that it makes a lot of sense.
Obviously, it depends on your circumstances, but it would work if you are downsizing because the rental income could pay for the mortgage on your new home and then you have two properties both of which are increasing in value over time. Certainly, there are occasional dips in the market, but property always increases in value in the longer term, and as long as you have rental income coming in you don't have any worries.
Well, no worries other than the actual renting and looking after any problems the renter has and insuring that he pays the rent on time. For that you need McKinney property management and that's where we come in at North Texas Property Management because that's what we do. We can take all the worries of renting out a property off your hands and just leave you to collect a nice rent check every month.
We Know McKinney Well and We Manage McKinney Properties Well, Too
We undertake a lot of McKinney property management, so we know the city well. We know how much rent you can charge for properties in the area and we are able to let your property for you quickly. In fact, we often have a waiting list of tenants who want to move into a new property in McKinney, so you can move out and they can move in almost immediately. We undertake all the usual checks on tenants including credit checks where necessary, so you don't need to worry about any of that.
We also look after all the day to day little things that may need attention, so if something goes wrong with the heating you don't need to lift a finger. We have a list of tradesmen of every type that we can call on at short notice and who will undertake any necessary repairs, so you don't have to start searching on Google for someone because our McKinney property management service looks after all that as well.
One thing that does worry many new landlords is what to do if the tenant falls behind with the rent or fails to pay. However, you don't have to worry about that either because we take steps to get your tenants up to date, or if the worst happens get them evicted and new renters installed.