When you rent out a property in Plano your renters are great when they send the check on time every month. However, when they have a problem with the plumbing that's not so great.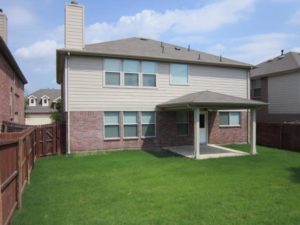 When they send the check late, that's not so great either. When they don't send it at all that's terrible. We know, as we are one of the best property management companies in Plano, Texas.
To be fair, if something goes wrong with the plumbing that's probably not their fault. It would have gone wrong if you had been living there yourself. But the point is that when something does go wrong you don't want to have to be the person who deals with it. You don't want a phone call at 2.00 am because there is water dripping through the ceiling. This is why you need us for rental property management in Plano because when something goes wrong we get it sorted and you don't have to worry about it.
Let's face it, all you want to do is live a quiet life and collect your rent check every month, so we do all of the day to day donkey work for you and you don't have to worry. Our rental property management in Plano takes care of everything – even the water coming through the ceiling at 2.00 am. This is because we have all the right contacts already in place. We don't have to start searching on Google for a plumber because all we do is to make a phone call and our emergency plumber is on his way.
The same thing applies to anything else that goes wrong. Our contacts can take care of anything and everything that is needed at any time of day or night.
Your Tenant Decides To Move Out; You Need a Plano Property Management Company to Handle This
Then, of course, there is the time that the tenant decides to move out and you need a new renter. If you are doing it yourself, you suddenly have to find someone to clean the house and someone to undertake any repairs that may be needed. At the same time, you have to advertise the property and get a new tenant, and if you don't know where to advertise it could take you weeks to try and find a suitable tenant, and even then you have to undertake credit checks and you may have to organize a guarantor. There can be a lot to do in rental property management in Plano.
Of course, there may be the case where the tenants fail to pay the rent and you need to get them evicted. That can be another very big headache.
Would you like to get all those problems taken off your hands? If so, you need North Texas Property Management for your home in Plano. It's what we do.