The single-family home is the American dream. It's the Brady Bunch house, though not necessarily in California but right here in Plano, Texas.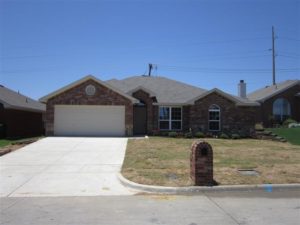 If you are an investor who owns a single-family home in Plano, at North Texas Property Management we are YOUR Plano property managers.
It's what we do. It is one thing if you own a block of apartments or maybe several. You can afford to spend your days looking after your tenants and sorting things out when the plumbing goes wrong. Because you have many rents coming in. It is rather like owning any other sort of business: you have to take the rough with the smooth in order to come out with a profit at the end of the day.
However, if you are an investor here in Plano who owns one, or maybe two or three homes, the last thing that you need to be doing is having your renters worrying you because a light bulb has blown, a tap is leaking, or there is a hole in the fence. Certainly, your property gives you a decent income, but you don't want it to interfere with your life. The reason most people invest in a property is to have a steady rental income adding to their other income while the value of the property (hopefully) increases over time. That's the best of both worlds. What you most certainly don't need is a load of "aggro".
This Is Where We Can Help as Plano Property Managers
This is where we come in at North Texas Property Management. Our job is single-family home property management Plano (also known as "residential property management") and we do it very well. We work for the small investor in Plano and the surrounding area who has only a small number of properties, or maybe only one, yet needs someone to take care of all the day-to-day problems that can arise. The reason that we are so good at single-family home property management Plano is because we are small investors ourselves. This is how we got into the business of looking after the small investor in the first place because we know all the ins and outs of being one from first-hand experience.
We have built up a list of contacts who can deal with any emergencies your tenants may have such as plumbing or roofing problems, and equally importantly seeing that your rent is paid on time, and also dealing with the problem if it is not. We know and understand all the twists and turns of single-family home property management Plano and we take care of them so that you don't have to.
Let us take care of all the details and just sit back and enjoy your well-deserved monthly income.