Allen, Texas – November 11, 2018. North Texas Property Management, an top-rated team of property managers for McKinney, Allen, Richardson, and indeed all of North Texas, is proud to announce a new pledge of excellence for three key cities in the north Dallas suburbs: McKinney, Allen, and Richardson.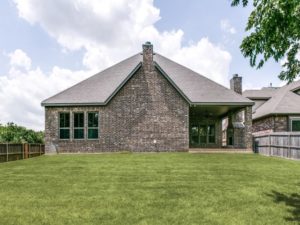 Investors who own single-family homes in these vibrant suburbs may not realize that a nearby property management company in Plano can service them with best-in-class customer service just minutes away. Accordingly, the company is posting newly updated content that is city-specific to drive home this message that the best property management company in McKinney, Allen, and Richardson is ironically located in nearby Plano.
"Property management isn't only our career, it's our passion," explained Jason Marascio, CEO of North Texas Property Management. "We don't take the responsibility of caring for someone's investment lightly. That's the reason for adding this pledge by rolling out three city-specific pages for investors in McKinney, Allen, and Richardson."
Interested persons can read the new pledge for North Texas Property Management on the homepage in the first paragraph. Investors searching for a top property management team can find more details at the below links;
McKinney http://www.ntxpm.com/mckinney/
Allen http://www.ntxpm.com/allen/
Richardson http://www.ntxpm.com/richardson/
PROPERTY MANAGEMENT TEAM VOWS BEST CUSTOMER SERVICE FOR MCKINNEY, ALLEN AND RICHARDSON
Here is the background for this release. In a Texas community, reputation can be the life's blood of a business. If a company has pledged to provide excellence in service, words may not be enough for locals. Incredible customer service, timely support, and impressive follow-through can be the keys to success for a North Texas company. If a business announces a promise to provide top-notch service and falls short, the doors may not be open long. The best team of professionals in all sectors, including property management may be ready to follow through on a pledge and exceed expectations. Ironically, however, the best property management company might have its office in the "suburb next door" not in Allen, Richardson, or McKinney, Texas.
For these reasons, North Texas Property Management has released a Business Value Proposition targeting the cities of McKinney, Allen and Richardson, Texas, and posted it to specific city landing pages on the website.
ABOUT NORTH TEXAS PROPERTY MANAGEMENT
North Texas Property Management Company is a top-rated property management company servicing the needs of rental property owners in the North Dallas area of North Texas. The property management company serves Plano, Texas as well as McKinney, Richardson, and Allen. Surrounding areas in the North Dallas area are also supported. Real estate investors and rental property owners who need a property management company to can rely on NTPM to care for, maintain and manage their rental homes.
Web. http://www.ntxpm.com/
Tel. 214-227-7669