McKinney, Texas – March 3, 2019. North Texas Property Management, the leaders in residential and single family home rental property management, is proud to announce a new post focused on both McKinney, Texas, and the value of teamwork when it comes to single family home or residential property management.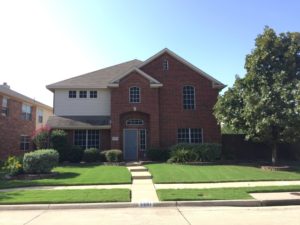 The post argues that even a single house benefits from a team approach when it comes to finding renters, managing the property, and maximizing investor value.
"Handling the rental of one home can seem like a simple task until a problem arises. Sometimes tenants can stop paying the rent or violate a contract and move others into the home. A landlord might not know what to do," explained Jason Marascio, CEO of North Texas Property Management. "Our squad is ready to team up and help. We have team members who understand maintenance, those who know how to market to find the best renters, and still others who excel at payment issues."
The new North Texas Property Management blog post about the importance of a "team" for single family home property management can be reviewed at this link. Interested persons can learn more about residential property management. Investors who own property in McKinney, Texas, are urged to reach out for a consultation on their property management needs. No account is too small for that initial overview.
EXPERT MCKINNEY PROPERTY MANAGEMENT GROUP FOR SINGLE FAMILY HOMES WELCOMES LOCALS TO JOIN THE CLUB
Here is the background for this release. An individual tasked with handling a single rental could feel confused and isolated if a dispute with a tenant occurs, but on the other hand, a team of hard-working McKinney property management experts is ready to collaborate and solve the dilemma. McKinney locals left with the task of renting out a family home might find the experience to be a lonely one. The everyday challenges associated with renting a house could become overwhelming. General maintenance, including landscaping and plumbing emergencies, can become time-consuming. Managing a disagreement with a renter could end up costing thousands. A frustrated property owner might appreciate the support of a team of McKinney property management experts skilled in handling single-family homes.
Experienced professionals can bring the "know how" needed to quickly manage a tenant problem. A smart plan to handle monthly maintenance and property issues can help keep a budget in the black. A family member in charge of handling a home rental could find several predicaments beyond a personal skill-set. Reaching out to a "club" of professionals familiar with the trials and tribulations of managing a single property could be the answer.
For these reasons, North Texas Property Management has released a new blog post about McKinney property management. Investors who own one or more single family homes in the Texas city can reach out for a single family or residential property management company that knows how to work as a team.
ABOUT NORTH TEXAS PROPERTY MANAGEMENT
North Texas Property Management Company is a top-rated property management company servicing the needs of rental property owners in the North Dallas area of North Texas. The property management company serves Plano, Texas as well as McKinney, Richardson, and Allen. Surrounding areas in the North Dallas area are also supported. Real estate investors and rental property owners who need a property management company to can rely on NTPM to care for, maintain and manage their rental homes.
Web. http://www.ntxpm.com/
Tel. 214-227-7669