Richardson, Texas – April 28, 2019. North Texas Property Management, a team of best-in-class residential property managers in Plano and Richardson, is proud to announce a post to its blog as part of its 'dual city' focus.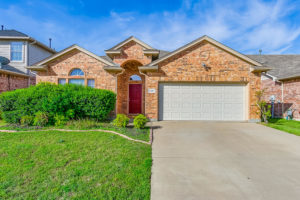 While technically headquartered in Plano, the post is part of a coherent strategy to alert Richardson, Texas, single family and residential property owners that the company can well service their needs.
"When a person owns two single-family rentals in two different cities, management can become a full-time job. Between driving to each property and managing tenant needs, a person could realize they can't handle the hours anymore," explained Jason Marascio, CEO of North Texas Property Management. "We want to inform the communities of Richardson and Plano that our team can help manage properties in both cities. Even though our office is in Plano, our property managers are frequently in Richardson managing all types of single family homes and other residential properties."
Homeowners in North Texas interested in learning about property managers with dual city experience visit a key blog post. North Texas Property Management serves both Richardson and Plano single family home property management. The monthly responsibilities of a landlord can take several hours to perform and cut into a personal schedule. Property management can include; tenant background checks, emergency home repair and rent collection. A top property manager can handle the duties of maintaining a rental home in one, or several cities. Indeed, to learn more about property management services persons can visit go the Richardson page.
TWO CITIES, RICHARDSON AND PLANO, FIND ONE SINGLE FAMILY HOME PROPERTY MANAGEMENT TEAM TO DO THE JOB
Here is the background on this release. Working in one city and living in another can be a typical lifestyle in the North Texas area. The cost and time of commuting could be easily scheduled if only driving from point 'A' to point 'B' and back. The price of gas and effort increases if a Texas resident works in Dallas and manages personal properties in two separate cities. Driving back and forth to manage tenant issues and rental repair emergencies can become time-consuming and stressful. Finding a single family home property management team to handle two cities at once could be the answer.
Personal investors owning single-family homes in different cities can struggle to handle the demands of a landlord. Managing a 2 am plumbing emergency for a tenant in Plano could be problematic for a landlord living in Richardson. Driving out after work to collect the monthly rent in a nearby city might increase a property owner's commute time. One team of professionals could have the dual-focus needed to help.
Serving Plano and Richardson single home rentals, a top property management service can help landlords save commute hours and stress by attending to tenant needs. For these reasons, North Texas Property Management has announced a new blog post.
ABOUT NORTH TEXAS PROPERTY MANAGEMENT
North Texas Property Management Company is a top-rated property management company servicing the needs of rental property owners in the North Dallas area of North Texas. The company's property managers manage residential rental properties in Plano & McKinney and Richardson & Allen, as well as other communities in the North Dallas area, for real estate investors and rental property owners who want a property management company that will take the burden off of them of physically and financially caring for, maintaining, and managing their rental homes.
Web. http://www.ntxpm.com/
Tel. 214-227-7669