May 5, 2019 – McKinney, Texas. North Texas Property Management, the best-in-class team of property managers in Richardson, Plano, and McKinney, is proud to announce a new online tool to help single-family homeowners accurately estimate the rental value of a home.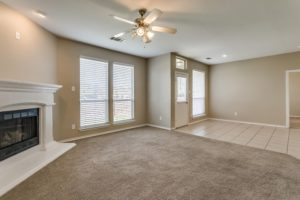 The reality is that property owners in Richardson, Plano or McKinney Texas might consider renting out a property as a personal investment yet have difficulty figuring out a rental price or whether it's going to be a good investment. Pricing a property can indicate the failure or success of the endeavor. A new online service from a group of expert property managers helps a homeowner get started in the right direction.
"The very first step in successfully managing a rental property is to evaluate its potential. Pricing a rental at the true market value can help an investor begin down a successful path," explained Jason Marascio, CEO of North Texas Property Management. "We launched a new online service to help them start the process, but remind each and every one of them to reach out for a consultation with a property manager for a thorough evaluation."
Interested persons can review the new rental evaluation feature for investors at https://www.ntxpm.com/free-rental-property-evaluation/. North Texas Property Management is a leading property manager serving Richardson, Plano, and McKinney. Many investors have found holding on to a home and renting it out a smart investment. After evaluating the income potential, a landlord might look for a team of skilled property managers who specialize in single-family homes as in Richardson, Plano, and McKinney. To learn more about Plano property management, for example, please go to the Plano page.
RICHARDSON, PLANO AND MCKINNEY, TEXAS HOMEOWNERS LEARN THE UPS AND DOWNS OF THE RENTAL MARKET FROM A TEAM OF TOP PROPERTY MANAGERS
Here is the background for this release. Data indicated the rental market is beginning to rise in the North Texas region. Towns including Richardson, Plano, and McKinney could experience an increase in families moving from other states. Long-time residents in the suburbs north of Dallas could consider renting out a single-family home to take advantage of the personal investment opportunity. Pricing a rental to attract the right tenants could be a challenge.
Residents in charge of a rental can find help from a team of Texas property managers serving the cities of Richardson, Plano, and McKinney. Establishing the right price for a rental could be crucial to success. If the cost of a home in Plano is too high, it could receive scant attention from a prospective tenant. A personal investment portfolio could suffer if landlord prices a rental below market value. For these reasons, North Texas Property Management has announced a new online service to support single-family homeowners.
ABOUT NORTH TEXAS PROPERTY MANAGEMENT
North Texas Property Management Company is a top-rated property management company servicing the needs of rental property owners in the North Dallas area of North Texas. The property management company serves Plano, Texas as well as McKinney, Richardson, and Allen. Surrounding areas in the North Dallas area are also supported. Real estate investors and rental property owners who need a property management company to can rely on NTPM to care for, maintain and manage their rental homes.
Web. http://www.ntxpm.com/
Tel. 214-227-7669