Owning a rental property here in North Texas such as McKinney, Plano, or Allen, is a great way to generate cash flow. All being well, in comes that check every month and you don't have to lift a finger.  Well it would be nice to think of it that way, but in real life there is a lot more to it than that. First you have to find a tenant.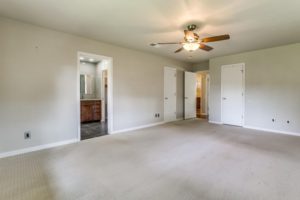 That means you have got to advertise. When you get some answers to your ad, assuming that you do, you then have to visit the property and show the prospective tenant around. You may have to do this several times until you find a tenant who is (a) willing to rent the property, (b) willing to pay the rent you are asking, and (c) is a reliable tenant.
That last one can be tricky, because how do you know? Yes, the potential tenant may have a good reference, but it could have been written by his brother!
However, assuming all is well and the tenant signs a lease, you now have a tenant. However, before he moves in, you may have to tidy the yard, repair some lighting, fix the leaky toilet, and a number of other things. Possibly you may have to redecorate the house. So you have to attend to all of that before the tenant moves in.
One Month The Check Doesn't Arrive
Then for a few months everything is fine, and the rent check comes in on the due date. But then one month it doesn't arrive. Now what do you do? You have a tenant firmly ensconced in your property and he is not paying any rent. Meanwhile, he might also be trashing your home. Even if he is paying the rent on time and not trashing your home, you could get a phone call at 11.30 pm because a water pipe has burst, or all the lights have gone out. What do you do?
These are just some of the reasons that you need us for McKinney rental property management. It's very simple: we deal with all the aggro.
All of it. When you use us for your McKinney rental property management, we advertise your property. We get a very high response rate because after all our years in the business, we know where to advertise. We show all your prospective tenants around the home. We vet potential tenants. We will take care of any redecorating or repair work that is needed. Our maintenance department is open 24 hours a day, so when that water pipe bursts your tenant doesn't phone you at 11.30 pm, he phones us, and we send a plumber round to fix it straight away.
With our McKinney rental property management working for you, all you do is collect your rent check at the end of every month.