McKinney, Texas – July 31, 2019. North Texas Property Management, a skilled group of property managers serving North Texas cities such as McKinney, is proud to announce a new blog post on investors and tenants. A new generation of Texans may be interested in the history of a town like McKinney can offer.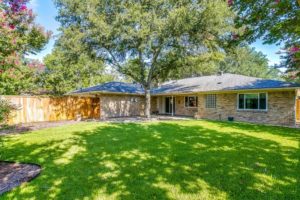 Historical districts and Victorian homes can provide a type of charm lost in other more modern cities. Indeed, both investors and tenants can see the rising value of residential properties in cities like McKinney, Texas.
"We've seen an upswing of interest in the McKinney area. Younger people are visiting and seem to appreciate the community feel the area has,"explained Jason Marascio, CEO of North Texas Property Management. "Even if they can't rent a Victorian on a historic street, finding a single-family home nearby is desirable. That means this is the perfect opportunity for McKinney homeowners to turn a house into an income-generating investment."
Texas residents can review the new blog released by North Texas Property Management. Homeowners may be holding on to a beloved home in the town of McKinney. Instead of leaving a house empty, a top McKinney property management team can help turn a beloved house into a new source of income. To learn about the benefits of owning a rental home in McKinney, please visit https://www.ntxpm.com/mckinney/.
MCKINNEY PROPERTY MANAGEMENT TEAM HELPS OLD RESIDENTS CREATE NEW MEMORIES FOR YOUNG FAMILIES IN A HISTORICAL TOWN
Here is background on this release. The area of McKinney, Texas, is considered a "hot" location for 2019 and the years ahead. The historical neighborhoods, mature trees, and established community can appeal to new families searching to settle down. Breaking into the popular real estate market could be difficult. Renting a single-family home might be the answer to persons priced out of the real estate market.
On the other side, long-time residents may be ready to leave town but not willing to let go of a cherished McKinney home. The idea of renting a property for extra income could be appealing. Speaking to a McKinney property manager could benefit both parties.
Older residents can find a team of experts to help vet tenants and manage a beloved McKinney home. The benefit of an extra income could help a retirement portfolio. Younger families could benefit from renting and raising children in a beautiful, historic community. For these reasons, North Texas Property Management has announced a new post about McKinney property management.
ABOUT NORTH TEXAS PROPERTY MANAGEMENT
North Texas Property Management Company is a top-rated property management company servicing the needs of rental property owners in the North Dallas area of North Texas. The company's property managers manage residential rental properties in Plano, McKinney, Frisco, Richardson & Allen, as well as other communities in the North Dallas area, for real estate investors and rental property owners who want a property management company that will take the burden off of them of physically and financially caring for, maintaining, and managing their rental homes.
Web. https://www.ntxpm.com/
Tel. 214-227-7669