July 29, 2019 – Plano, Texas. North Texas Property Management, a Best-in-class Residential Property Management Company Serving Plano, McKinney, and Allen, is proud to announce a new post to its blog about finding the 'dream team' of property managers for a single family home.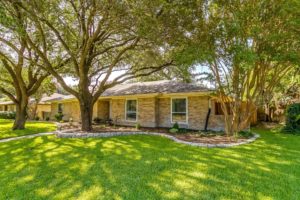 The company is situated in the North Dallas area and manages single-family home properties. The value of investing in a home rental vs. apartment can provide several benefits to small investors. Prospective renters often prefer the sense of privacy and space a single home provides. A top Plano property manager can help investors connect the right tenants to their dream home rental, and be the 'dream team' of property managers for both investors and tenants.
"One of the perks of our job is helping a Plano property owner find the right tenants for their home. Not only is the owner happy, but many tenants are thrilled to get out of apartment living," explained Jason Marascio, CEO of North Texas Property Management. "The extra space and privacy can upgrade the quality of life for a young family, and our focus on residential properties in Plano, McKinney, and Allen helps families enjoy the benefits of North Texas living."
North Texas residents can learn more about the value of a single-family home rental at https://www.ntxpm.com/2019/07/03/north-texas-property-managers-are-the-plano-dream-team/. Apartment living might be considered the 'go-to' for renters but may not offer the level of privacy home renters can experience. Young families might prefer the space and comfort of a single-family home. North Texas property owners can learn more about connecting with a professional property manager skilled at handling single-family home rentals at https://www.ntxpm.com/plano/.
THE BEST PLANO PROPERTY MANAGER CAN MAKE DREAMS COME TRUE FOR BOTH LANDLORDS AND TENANTS
Plano residents in charge of a single-family home might not be aware of the value such a property holds. A homeowner can struggle with the day to day responsibilities of the house and forget it was once considered a 'dream home.' Finding the right tenants who can pay rent on time and care for the property may be a challenge. Properly vetting renters and managing paperwork could be overwhelming. Reaching out to a top Plano property manager could make a difference between a 'dream team' of property managers and a nightmare experience.
Indeed, managing an investment property in North Texas could seem like a nightmare to a homeowner. A landlord could dream of receiving a rental check each month without managing the daily responsibilities.
For these reasons, NTXPM announced a new blog post about the benefits of owning a home rental in Plano, Texas. The shared walls and tiny balconies of apartment units could feel cramped to a growing family. A lovely house complete with a backyard and extra privacy could be a tenants dream. Young families could be ready to leave apartment living behind and be on the lookout for the perfect house. A landlord might be ready to leave the daily work of managing a rental to experts. A team of expert Plano property managers can both connect great tenants to home rentals and take over management nightmares for landlords and be the 'dream team' they've always desired.
ABOUT NORTH TEXAS PROPERTY MANAGEMENT
North Texas Property Management Company is a top-rated property management company servicing the needs of rental property owners in the North Dallas area of North Texas. The company's property managers manage residential rental properties in Plano & McKinney and Richardson & Allen, as well as other communities in the North Dallas area, for real estate investors and rental property owners who want a property management company that will take the burden off of them of physically and financially caring for, maintaining, and managing their rental homes.
Web. https://www.ntxpm.com/
Tel. 214-227-7669