Finding a property manager in Frisco ain't easy. We say ain't because we don't say is. We're Texans.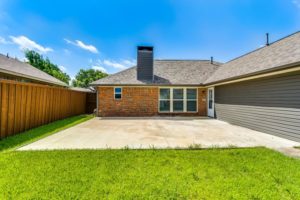 We know the culture. We know when it's time to use proper English and when not to. But most of all we know Frisco, Texas, and we know how to be the best Frisco, Tx, property managers. By talking the talk AND walking the walk.
Indeed, at North Texas Property Management we have been talking the talk and walking the walk since 2005. We started out by building up our own property portfolio, buying and selling properties, and we utilized a "think outside the box" approach, pioneering a property management rental program that we tested and fine-tuned until it ran like clockwork.
Other Investors Saw What We Were Achieving
What happened next was that other small property investors saw what we were doing and asked us to look after their rental homes too, and that's how North Texas Property Management was born. The business rapidly saw great success, and for the first five years we never did any marketing whatsoever, surviving entirely on recommendations. Then the market changed, and as lending guidelines altered it became harder for real estate investors to obtain funds. As the market changed direction, so did North Texas Property Management and we began advertising to both homeowners and investors alike. With even greater success, today we fill over 100 homes every year and manage over 50 million dollars' worth of residential real estate.
We are the best Frisco, TX, property managers because we have a system, and that system takes care of every eventuality. From finding tenants all the way through to the occasional eviction, we make sure that our clients have nothing to worry about and nothing to do. (Since mentioning eviction, we should point out that we take the greatest care when scrutinizing a new tenant, but occasionally it happens that a tenant's circumstances may change. For instance, they may lose their job and have problems paying the rent. While one can sympathise, our job is to look after our clients' interests first and foremost).
When you come to us as a new client you may already have a tenant in your property, but in most cases we will need to find one for you. We use yard signs, of course, but we also have around 15 online websites that we advertise on which we have found to be the best after some trial and error. Using these, as Frisco, Tx, property managers, we consistently find new tenants faster than any other management company. This is important because you want your property producing income as soon as possible.