McKinney, Texas – August 31, 2019. North Texas Property Management, a residential property management company serving communities such as Plano, McKinney, and Allen, is proud to announce a new informational post focused on McKinney Texas property management services.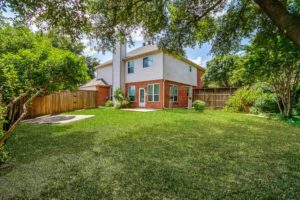 The post argues that reaching out to a professional McKinney, Texas property management team for support could be the answer to many headaches faced by investors and homeowners who are renting out their single family homes.
"Many long-time McKinney homeowners walk through our doors for help. A common story is they've been caring for a single-family home for years. They thought they could manage it as a rental on their own," explained Jason Marasco, CEO of North Texas Property Management. "These homeowners realize they just can't manage the 24/7 care a rental property requires. We get it, and are happy to help as one of the best property management companies for single family homes!"
Locals in charge of home rental in North Texas can review the new informational NTXPM blog post at https://www.ntxpm.com/2019/08/09/renting-out-a-property-is-great-but-can-bring-its-own-set-of-problems/. Property management of a single-family home can require daily attention. Vetting tenants, managing rent, and maintaining a property are a few reasons a landlord might consider reaching out to a property professional. Interested persons can review the newly updated McKinney, Texas property management page at https://www.ntxpm.com/mckinney/.
McKINNEY, TEXAS PROPERTY MANAGEMENT TEAM CAN HELP FIX RENTAL MANAGEMENT STRESSORS
Here is the background for this release. The post argues as follows. The daily problems associated with a single-family rental might be overwhelming to a property owner. Finding a smart group of professional McKinney, Texas property managers to deal with a rental might help relieve the pressure.
Homeowners renting out their single family homes could learn DIY property management is a full-time job. After hours tenant emergencies could impact the quality of life. Problems, including a leaky roof or clogged plumbing at 2:00 am might need immediate attention. Long-time North Texas residents may be used to managing the responsibilities of a family home. Fixing a leaky pipe or repairing a window DIY-style might be second nature to a homeowner. If a house is turned into a rental property, however, the homeowner might not anticipate the added responsibilities of dealing with tenants.
Unexpected renter issues can cause property owners to spent many unplanned hours trying to solve problems. A flooded kitchen from a busted pipe can require immediate attention from a plumber. A tenant call at 2:00 am can wake a landlord out of deep sleep. The added stress of handling unforeseen emergencies at a rental property can be a problem for a landlord. Managing bookkeeping responsibilities, including taxes, utility bill payments, and rent collection, can be a burden. Turning the responsibility over to a McKinney, Texas property management expert can help.
For these reasons, North Texas Property Management is proud to announce a new blog post. The post dives deep into unforeseen problems that a property owner might face if he or she tries to manage their own property for rent.
ABOUT NORTH TEXAS PROPERTY MANAGEMENT
North Texas Property Management Company is a top-rated property management company servicing the needs of rental property owners in the North Dallas area of North Texas. The property management company serves Plano, Texas, as well as McKinney, Richardson, and Allen. Surrounding areas in the North Dallas area are also supported. Real estate investors and rental property owners who need a property management company to can rely on NTPM to care for, maintain, and manage their rental homes.
Web. http://www.ntxpm.com/
Tel. 214-227-7669