When you are looking for a best-in-class property management company in Allen, you may need to think outside the box. Well, at least you have to think outside Allen, because at North Texas Property Management we are based in Plano.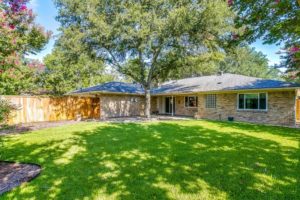 We specialize in residential and single-family homes in the area north of Dallas, and we can help you crush it as one of the best Allen, Texas, property management companies.
This is because we have years of experience, beginning with the purchase of our own rental properties. Our founders, Jason and Jenny Marascio, began buying their own properties in the DFW area back in 2005, and used a "think outside the box" approach that at the time was completely novel. Other investors saw what we were doing and called on us for help with their own properties, and so North Texas Property Management was born.
For the first five years of our existence we survived in a declining market entirely on referrals. Yes, we did no advertising or marketing of any description whatsoever. Of course, the market changed, and real estate investors found it more and more difficult to buy because the lending guidelines had changed. At the worst point it was as difficult for homeowners to sell as it was for investors to buy. The market changed again, and we evolved with it, beginning marketing and advertising to both homeowners and investors. Today, we rent out over 100 homes every year, and manage over 50 million dollars of real estate, quite a lot of it in Allen, as we are one of the foremost Allen, Texas, property management companies, if not THE leading one.
As An Investor, You Are Only Interested In Two Things
Our mantra has always worked on the basis that, as an investor, you are only interested in two things. The first is that you want the value of your investments to increase. The second is that you want a regular rent check every month.
You really do not want to get involved in advertising for tenants, painting the garage doors, attending to plumbing problems, invoicing the rent, making sure you comply with the city and state codes, showing potential tenants around your properties, checking on their status, and all of the 101 other things that go with renting out a home. You just want to sit there quietly and get your rent check every month.
When you use us as one of the foremost Allen, Texas, property management companies, that is exactly what happens. We deal with all the grunt work. You collect your check. We believe that is how it should be.