Frisco, Texas – September 28, 2019. North Texas Property Management, a team of best-in-class property managers serving Plano, McKinney, Allen, Frisco and surrounding North Texas cities, is proud to announce new listings for Frisco Texas.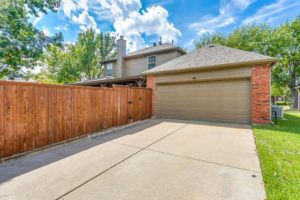 The company is seeing an uptick by both investors and renters looking for best-in-class Frisco residential properties such as single-family homes for rent. Many investors are holding on to Frisco properties and frantically searching for the best residential property management company in Frisco and environs.
"There is definitely a growth spurt happening around Frisco, Texas, for residential or single-family homes to rent. We get calls every week from folks looking for a home rental in the area," explained Jason Marasco, CEO of North Texas Property Management. "We understand why. It's a fun, clean, safe and family-oriented area. The bonus is we're one of the best residential property managers focused on single family homes in Frisco and nearby cities."
Interested persons can check out the newly updated page on Frisco Texas . To view an example of a single-family rental in Frisco, Texas. And to review the full portfolio of residential single-family homes for rent, please visit https://www.ntxpm.com/properties/. Investors should take note that while focused on renters, these listings are proof-positive of the company's position as one of the best, if not the best, residential property management company in Frisco Texas and nearby towns.
RESIDENTIAL PROPERTY MANAGEMENT COMPANIES IN FRISCO TEXAS ARE IN HIGH DEMAND FROM NEW FAMILIES
Here is background on this release. The cosmopolitan city of Dallas, Texas, might be trending as the 'place to live' in the United States, and its prosperous northern suburbs such as Frisco, Allen, and McKinney even more so. Companies are moving from other states to re-establish roots around the business-friendly metropolis. Workers relocating with young families might be searching for the right nearby suburb to settle down. It could be the reason for the increased inquiries about residential property management companies in Frisco, Texas. And, as seen from the investor perspective, owning a single family home and renting it out as a rental investment is good business. The problem arises in finding the best residential property manager in Frisco, Texas.
Indeed, the suburb of Frisco could be considered one of the top places to raise a family. Reasons could include great schools, safe neighborhoods, and affordable home rentals. A variety of natural hiking trails, local museums and parks can appeal to parents. A residential property management company might have the right new home in Frisco, Texas.
The suburbs surrounding Dallas are experiencing an uptick of interest from new Texans. People searching for a spacious and clean single-family home can review new listings. A top-rated property management team is ready to help find the best rental in Frisco, Texas, for families and the best management strategy for investors. For this reason, North Texas Property Management is excited to announce new information on its website for Frisco, Texas, and environs.
ABOUT NORTH TEXAS PROPERTY MANAGEMENT
North Texas Property Management Company is a top-rated property management company servicing the needs of rental property owners in the North Dallas area of North Texas. The company's property managers manage residential rental properties in Plano & McKinney and Richardson & Allen, as well as other communities in the North Dallas area, for real estate investors and rental property owners who want a property management company that will take the burden off of them of physically and financially caring for, maintaining, and managing their rental homes.
Web. https://www.ntxpm.com/
Tel. 214-227-7669