If you own a property in Richardson, Texas, that you want to rent out and are looking for Richardson, Texas, property management companies, then you don't need to look very far.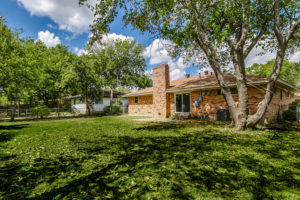 North Texas Property Management is based in Plano which is only a ten-minute drive, and we look after quite a number of Richardson properties for our landlords.
Whether you have invested in a property for income and an increase in the property's value over the years, or whether you may have perhaps inherited a property from a relative, you need one of the Richardson, Texas, property management companies to look after it for you – unless you plan on doing it yourself , of course.
Sure, there is nothing to prevent you from doing it yourself, but if you have not rented out a property before, there are a lot of pitfalls that you need to avoid. At North Texas Property Management, we obviously know what they are, but if you are new to this then you may not be aware.
How Do You Get A Renter?
The first thing that you need to do is to get a renter, but how do you go about that? Yes, of course, you advertise, but advertise where? Let's say you get lucky and find a potential tenant fairly quickly. That might be great, or it might be a disaster. You might have found that tenant because he, or she, is being thrown out of their previous home for non-payment of rent – and that's the last thing that you need. Yes, they will snap up your offer quickly, but what do you do when they don't pay the rent?
As one of the foremost Richardson, Texas, property management companies, we know first and foremost how to check the records of any potential tenant and avoid the ones who don't pay the rent. The problem is that, when you have got a rogue tenant installed, it is not an easy job to get them out unless you know the ropes, which, of course, at North Texas Property Management we do.
Then, of course, there is all the day to day running of the property, such as sorting out problems if there is a plumbing issue, there is a howling storm and part of the yard fence gets blown over, or the tenant's pet dog chews your carpet to pieces if you let it furnished or part-furnished.
All of these things cause aggravation. All you want to do is to sit back and get a rent check every month, and when you use North Texas Property Management to handle your property for you that's what happens. There is nothing else for you to do.