When you own a single family home in North Texas (or the suburbs north of Dallas) that you want to rent out you have two choices.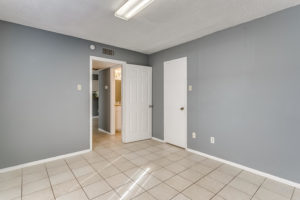 You can either deal with it yourself, or you can have a property management company handle it for you.
Many people in Plano, Richardson, or McKinney, have a second property which they don't need for themselves. They very often inherit it from a relative and decide to keep it and let it out. That is good thinking, because some people would consider selling it and banking the money. However, if you don't need a big chunk of capital, you are far better off keeping the property and renting it out. This way, you get steady income from the tenant – or at least you should – and your property increases in value over time, so if there comes a point at which you DO want to sell, you will get more for it.
However, if you decide to keep the home and rent it out, you then have another problem. Do you take care of all that yourself, or do you get a property management company to do it for you?
The DIY Route
If you go down the DIY route, you are going to have to advertise the property to let, arrange for any remedial works which need to be undertaken, get a renter, get paid every month, and that's about it. Or is it? What do you do if your tenant calls you at 2.00 am because there is water dripping through the bedroom ceiling? What do you do if your tenant doesn't pay on time? Or stops paying altogether? It can and does happen. How do you check a potential tenant's credit record?
This is why you are so much better off using a property management company that has the team that can deal with all this. Water dripping through the ceiling at 2.00 am? North Texas Property Management has the facilities to deal with all of this. This is why you need a property management company that has a team of people working within it, rather than a property management company that is actually only one individual.
If you employ the latter, what happens when he or she goes on holiday for three weeks and your tenant has some sort of problem? Unfortunately, if you only have an individual looking after your property – and not just yours, don't forget, but several others as well – you are running on a wing and a prayer.
At North Texas Property Management, we have been working as a team for many years, and we ensure that everything runs smoothly. All you need is to receive a check every month for your rent, not worry about all the rest of it. Leave that to us.