The trend is away from renting condos, townhouses, and apartments, and more towards renting single family homes.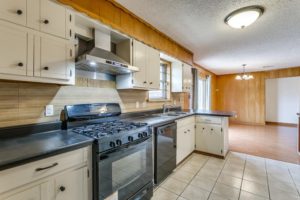 People come to Allen Texas because they want to start or raise a family, and they don't have sufficient funds to buy a home, so they want to rent one. So as property managers, at North Texas Property Management, we can help you find the renters, and take care of all the hassle of Allen, Texas, single-family home property management.
Our aim is always to exceed our owners' expectations. We started back in 2005 as a husband and wife team investing in our own property portfolio and developed a "think outside the box" approach which worked well. As a result, we found that we had other investors who needed their properties managed and so North Texas Property Management was born. We now manage properties in the Dallas/Fort Worth area and throughout the rest of North Texas, including Allen, Texas, single-family home property management.
We handle every aspect of property management from advertising for renters through to eviction should that be required. We always aim to find renters who will pay their rent on time, and we usually do. However, occasionally a renter may fall on hard times – perhaps losing their job because their company goes out of business, or for some other reason such as family problems – so when push comes to shove, we always act in the best interest of our property owners.
A Well-Developed Advertising System
We have a well-developed system of advertising for tenants which produces a high volume of calls each day, from which we can select the tenants most suited to our clients' properties. This turns any vacant properties into occupied ones in a much shorter time frame. We fully understand that our clients don't want any hassle. All that you want is for your property to be looked after and cared for by the tenant, and to receive a check for the rent once a month. That is what we do. You can sit back and relax, secure in the knowledge that we are handling everything else.
Our Allen, Texas, single-family home property management service takes care of all of the legal requirements such as insuring that properties meet the Texas Rental Property Codes, and that they are clean, presentable, and habitable. We deal with agreements and documents covering things such as lead-based paint disclosures and pool liability waivers. We deal with estimates for repair costs for an owner's approval and handle all the necessary communication between contractors/handymen and the tenants. In short, when you let your property though us, you can forget about everything to do with any day-to-day problems and simply await your check each month.