The Colony is a rather strange-sounding name for a community in Texas, but despite the name it is a HOT market when it comes to rental properties.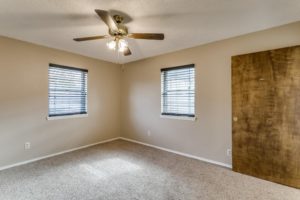 It is a reasonable sized town, after all, with a population of 43,000, and many of them have more than one property and want to rent out. When it comes to The Colony, Texas, property management, they look to North Texas Property Management because we will handle one property or a hundred.
Let's face it: unless you are a serial investor, you probably don't have the funds to own more than a handful of properties, but that's fine by us. It is fair to say that the majority of our landlords don't own more than five or six properties at the most, and in fact a majority of them only have one home that they let out.
You Don't Want The Hassle Of Doing It Yourself; You want the Best Property Management Company in The Colony, Texas
Nonetheless, even if you only have one home to look after, if you are like most people you don't want all the hassle of doing it yourself. We know what you want: you want your property rented out to good tenants who will look after it and you want a check at the end of every month for the rent. That's the beginning and the end of it, and there is no reason that you should get involved in all of the day to day concerns. After all, if a pipe bursts in the middle of the night you don't want a phone call from your tenant at three in the morning asking you what you are going to do about it.
This is why we exist, and why many property owners who need The Colony, Texas, property management call upon us to handle all that. If a pipe does burst at three in the morning, heaven forbid, it only needs a call to us and we will have an emergency plumber on the way to deal with it. If you do that sort of thing yourself, you have to start searching on Google for an emergency plumber and you may not be able to find one.
Of course, when you want The Colony, Texas, property management, you also want your property producing a regular rental income for you and this is where we score heavily because after all our years in the property management business we know exactly where to advertise to get new tenants fast, and the right sort of tenants at that. Tenants who will respect your property and take care of it and who will pay the rent on time each month. Leave us to take care of all that for you.