Little Elm is a city in Denton County, Texas, United States, and a part of the Dallas-Fort Worth Metroplex. It is described as an extended suburb of Dallas, which is putting it mildly, since it is 36 miles north of Dallas and a 45-minute drive.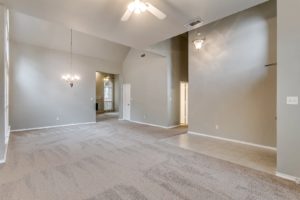 For that reason alone, you might be forgiven for thinking that at North Texas Property Management we wouldn't include Little Elm, Texas, property management in our portfolio, but the fact is that we do.
The reason is that Little Elm is the fastest growing city in Texas, and the figures are nothing short of astonishing. In the 2000 census, the population of Little Elm was just 3,646. Today – just short of 20 years later – it is a little below 50,000! How about that for a popular place in which to live?
Of course, the result of this massive expansion is that there are a lot of people who don't have the money to buy a property in Little Elm but want to rent a home there. This is why we provide Little Elm, Texas, property management: we have all the right contacts in the city that are needed to look after the property that you wish to let.
High Demand For Rental Properties In Little Elm, Texas
Of course, Little Elm is a great city in which to let a property, because the demand is high, and therefore you can charge a higher rent than you might be able to get in other cities nearby. However, most people who want to let a single family home or other private residence there don't want all the hassle which goes with managing the property on a day to day basis, which is why they ask us to do it for them.
Little Elm, Texas, property management is what we do, and we have all the necessary know how and tradesmen at our beck and call. So if your tenant has a problem because the electricity goes down at 9.00 in the evening and it is dark, all he or she has to do is to contact our maintenance department – which is available 24/7/365 – and we will have an emergency electrician on his way. This gives your tenant peace of mind, and equally important, you as well. The last thing that you need to have to do is to go on to Google at 9.00 pm because your tenant is sitting there in the dark and you have to scrabble about looking for an electrician who will come out at that time in the evening.
No, when you use North Texas Property Management as your managers, you have the peace of mind of knowing that all that sort of thing is taken care of. All you need to do is to sit back and collect your rent check every month.