Plano used to be known as something of a "sleepy town", and back in the day it was just that. In 1990 it had a population of 125,000, which made it a fair-sized town, but in the past thirty years that has mushroomed to 288,000 – more than double in only 30 years!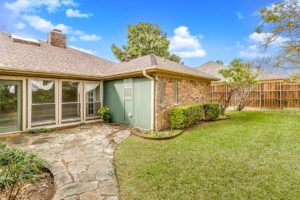 Either the birth rate has gone through the roof, or a lot of people are choosing to move to Plano, or perhaps some of both. Certainly, we now have some very big companies based here, such as Capital One Finance, which employs 5,500 people, Bank of America Home Loans, Red Bee Media, Toyota Motor North America, DXC Technology, and many more, all of which provide jobs for many Planoites. Others with their headquarters here include Pizza Hut, Ericsson, Cinemark Theaters, Huawei, and Dell Services.
All of this has contributed to a huge influx of people looking for somewhere to live, so if you have a home here that you want to rent out you can get a good rate for it. Despite the fact that Plano has grown so large, it is a very low-crime area, with Forbes Magazine naming it the safest city in America with a population of over 250,000 to live in back in 2011.
There Is A Lot Involved In Renting A Home (Property Management is One of Them)
However, when it comes to renting out a home there is a lot involved, which is why most landlords look for one of the Plano property management companies to take care of all the headaches – and headaches there certainly can be when you let a property.
At North Texas Property Management, we are one of the foremost Plano property management companies, because, apart from anything else we are based here and live here. We know this city like the backs of our hands. Whatever sort of property you own – single family homes, townhouses, duplexes, or condos – our team will make sure that it is well maintained.
We have a well-developed system of advertising and marketing, and this means that we get a very high call rate from tenants wishing to rent a home every day. In turn, that means that you, as our client, are not sitting there for weeks or months on end with no rent coming in, because we can fill our clients' properties quickly. Of all the Plano property management companies, our clients choose us because of our great knowledge of the local market and our years of experience in the industry.
In turn, our tenants have peace of mind because they know that we have a maintenance department which is always available 24/7/365, so that any problems they have will be dealt with promptly.