Many people who work for a living – which is most of us – have to move home from time to time, not because they want to, but because their company needs them to go to another branch on a short term basis, or maybe to work with a customer or client overseas – perhaps for a year or two.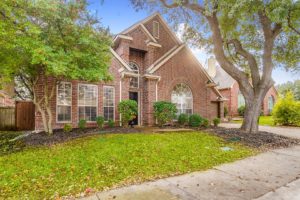 Ultimately, these people may have every intention of returning to their home town, but they sell up before they move, and then come back in a couple of years' time to find that house prices have escalated and they basically have to start all over again to find the right home. This is a sad situation when you consider that they already had the right home in the first place!
If this rings a bell with you, and you have to move away for a period, why not KEEP your home in McKinney, and rent it out in the meantime? That way, it will always be there when you need to return, and meanwhile it is earning you income in the form of rent. It just makes total sense.
Of course, you need someone to look after it for you while you are away – find a tenant, collect the rent, deal with any issues which may arise, and so on. This is why you need North Texas Property Management: that is what we do – McKinney single family home property management.
Down To A Fine Art: the Art of McKinney Texas Residential Property Management
We have been in the McKinney single family home property management business for many years, and we have got it down to a fine art. We have fine-tuned our advertising and marketing, so that when we have a new client, we can get their home rented to a suitable tenant in double-quick time. This means that instead of waiting around for weeks or months with your property empty, it can be up and running with a suitable tenant installed very fast. That means that you have regular rent coming in almost from the day that you have to leave.
When you are due to return, you simply inform us of the date that you need your home empty and leave us to handle all the end of tenancy work. That leaves us free to carry out any repair or maintenance work, which might be a result of something that the tenant has done, and pay for it out of the tenant's deposit. Which means that your home will be in perfect order for you to move straight back into.
Now that is proper McKinney single family home property management.