McKinney, Texas – April 24, 2020. North Texas Property Management, a family-owned property management company serving the North Dallas suburbs of McKinney, Allen, Plano, and other communities serving the North Dallas suburbs at https://www.ntxpm.com/, is proud to announce a new post for property investors during trying times.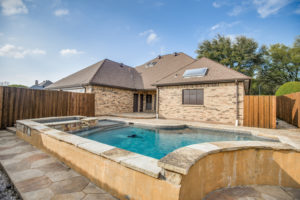 An individual financial portfolio could comprise several stocks, bonds, and CDs. During a Bear market, investors could lose thousands of dollars. Adding a rental property as a long-term investment could help balance out the risk. The company offers property management services thus making it easy for investors to own single-family homes in McKinney, Allen, Richardson, Plano and other North Dallas suburbs.
"There are plenty of investment options in today's market. We tend to believe owning properties is one of the best investments a person can make for the long term," explained Jason Marasco, CEO of North Texas Property Management. "Even when the stock market drops, a home can maintain its value. We are ready to support property owners and help them experience a monthly return on a rental investment."
Dallas area local residents searching for details about home rental management can review the new post by North Texas Property Management at https://www.ntxpm.com/2020/03/09/if-you-leave-mckinney-dont-sell-your-home-rent-it-out-at-a-profit/. Owners of single-family homes in the North Texas area can find rentals to be financially beneficial. Tenants searching for a home rental in the North Dallas Suburbs could provide a steady income to a retired resident. Choosing a professional property management team could make a landlord's job hassle-free.To learn more about property management services for single-family homes in McKinney, Plano, Richardson, and other Dallas areas, go to https://www.ntxpm.com/mckinney/.
MCKINNEY PROPERTY MANAGEMENT TEAM HELPS INVESTORS USE SINGLE FAMILY HOMES TO REMAIN BUOYANT IN A BEAR MARKET
Here is the background on this release. Owners of single-family homes in McKinney, Texas, may consider turning a property into a rental investment. Renting out a personal property could help maintain a portfolio's value and provide a steady monthly return. To do so, a best-in-class property management service in McKinney might make the whole thing easy.
For these reasons, North Texas Property Management has announced a new post for McKinney residents. Texas homeowners can find a McKinney property management team ready to handle landlord duties for single-family homes.
ABOUT NORTH TEXAS PROPERTY MANAGEMENT
North Texas Property Management Company is a top-rated property management company servicing the needs of rental property owners in the North Dallas area of North Texas. The company's property managers manage residential rental properties in Plano & McKinney and Richardson & Allen, as well as other communities in the North Dallas area, for real estate investors and rental property owners who want a property management company that will take the burden off of them of physically and financially caring for, maintaining, and managing their rental homes.
Web. https://www.ntxpm.com/
Tel. 214-227-7669