Garland, Texas – May 2, 2020. North Texas Property Management, a team of best-in-class property managers serving the prosperous suburbs north of Dallas, Texas, is proud to announce a new information page for Garland investors.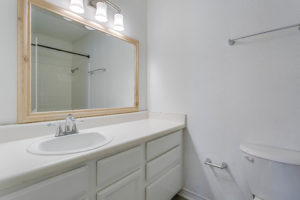 Many folks own single-family homes or residential properties in the city and are excited to look for best-in-class property management services. The new pages help them learn about the services offered by the company.
"Garland, Texas, is a great place to raise kids. The city has great schools and parks. As the economy reopens, there is no doubt that investors with single-family homes or residential properties will be eager to find property managers nearby," explained Jason Marascio, CEO of North Texas Property Management. "We're excited at this outreach and look forward to working with Garland-based investors who have properties that need best-in-class management."
Interested parties can browse the new page on Garland Texas. The page clearly explains the services offered by the company for investor-owned and other types of single-family homes and residential properties that need management. The reality is that Plano is just miles away from Garland, and thus the best property management company in Garland is easily available in a nearby community.
GARLAND TEXAS RESIDENTIAL AND SINGLE FAMILY HOME OPPORTUNITIES
Here is the background on this release. Garland Texas with a property just around 235,000 is an ideal community in North Texas. The community is known as family-friendly, and has many incredible single family homes. Just miles north of Dallas, the community brings access to the vibrant Dallas Texas economy. As the economy reopens, it's clear that Texas is one of the states best positioned to benefit from the rebound, and properties in Garland are well-positioned as rentals. The problem might be finding a best-in-class property management company. The new information page helps investors who own property to find out more and reach out for a consultation on how they can "outsource" their management needs to the best team of property managers not just in Garland but in the entire DFW metroplex. Indeed, it should be noted that the company has a sister information on Carrollton and a sister website on buying or selling a North Texas home at https://www.webuynorthtexashomes.com/.
ABOUT NORTH TEXAS PROPERTY MANAGEMENT
North Texas Property Management Company (http://www.ntxpm.com/) is a top-rated property management company servicing the needs of rental property owners in the North Dallas area of North Texas. The company's property managers manage residential rental properties in Plano & McKinney and Richardson & Allen, as well as other communities in the North Dallas area, for real estate investors and rental property owners who want a property management company that will take the burden off of them of physically and financially caring for, maintaining, and managing their rental homes.