Single-family homes in Allen are continuing to appreciate in price, so it is not surprising that if Mommy or Daddy gets assigned to another city on a temporary basis in the course of their work, they want to hold on to their single-family home.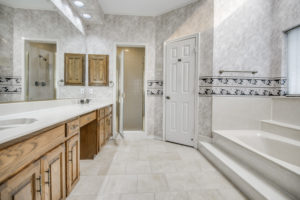 That means that they need Allen, Texas, property management for single-family homes, and in turn that means that they need North Texas Property Management.
Allen, Texas, property management for single-family homes is what we do. Some property management companies won't take on a single-family home, or even the portfolio of an investor who only has four or five properties. They are only interested in the big developers who have huge apartment blocks or condos, or perhaps 50 or 100 single-family homes.
However, at North Texas Property Management we are very happy to handle 1 home or 100, so if you want to keep your home and rent it out for a year or two while you are on assignment elsewhere, that is no trouble at all. Furthermore, as we are based in Plano, we are only just down the road from Allen. We already manage quite a few single-family homes in Allen, so are very happy to take on yours as well.
What Happens If A Pipe Bursts At 3.00 am?
When you are on assignment miles from "home" you simply cannot deal with all the things that you need to do when renting out a property. Suppose a pipe bursts at 3.00 am and your tenant urgently needs a plumber. Unfortunately, you are in Oakland in California. There is not a lot you can do, even if your phone wakes you up. However, as a specialist property management company, we are always on call, day and night. All your tenant has to do is to phone us and we will have an emergency plumber at the door in double-quick time.
When you have to move at short notice, you will obviously want to rent out your home as quickly as possible. We know where to advertise in order to get a lot of inquiries very quickly. We also know how to check a tenant's credit record and how to comply with all the state and city legislation, so you simply do not need to worry about any of that sort of thing: you can leave it all to us as experts in Allen, Texas, property management for single-family homes.
The only thing that you need to do is to bank the rent check that we send you every month.
Then when you return to Allen, your home will be waiting for you.