When it comes to property management, service is key. At North Texas Property Management, we serve two masters. Our property management services in cities such as Carrollton, Texas, are first and foremost for our property owners who trust us to take care of their properties and find renters for them. But we also have a duty of care to the tenants.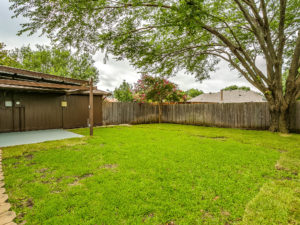 Many of our property owners only have one home that they rent out, perhaps left to them by relatives. They take the view that it will increase in value and that they can earn a good income from it, rather than selling it, but the last thing that they want to do is to get involved in all the day to day business of advertising, interviewing, and taking on renters, along with all the paperwork and ensuring that everything is in keeping with city codes. Then there are problems that can arise when something happens to the property such as a burst pipe that needs instant attention.
If something like that should happen, it means they have got to start looking for an emergency plumber in the middle of the night because the tenant has called them and explained the problem. Or there might be some electrical work that needs doing so they have to find an electrician. All of this is time-consuming and worrying, so rather than handle it themselves they appoint us as their Carrollton, Texas, property management services and we do it all for them.
We Don't Need To Search On Google
Then when that pipe bursts in the middle of the night, the tenant calls us instead of them. We don't have to start searching on Google for an all-night plumber because we have several upon whom we can call and get them out to the property straight away.
We also collect all the rents and send a check each month to the property owner. That is all he or she wants – a monthly check without any of the associated hassle. So we deal with the hassle and they get the check. We're active in the Carrollton community and surrounding areas, so we have a Rolodex of service providers that is second-to-none.
Our Carrollton, Texas, property management services also include taking care of things if the tenant should fall behind with the rent. Sadly, as a result of Coronavirus, many, many people have lost their jobs. They may have been as good as gold with their payments, but suddenly they don't have a job. No doubt, many a property owner will sympathize and may be prepared to let things drag out for a while, but ultimately, they have to get a tenant who can pay them the monthly rent without any problem.
This, of course, may mean that we have to evict the tenant, but we have systems in hand for dealing with all that as well. Our final responsibility has to be to our property owners, so if that means eviction, we will handle it and find a new tenant as fast as possible.